US snubs 11-state Afghanistan peace conference, says Russia trying to 'assert influence'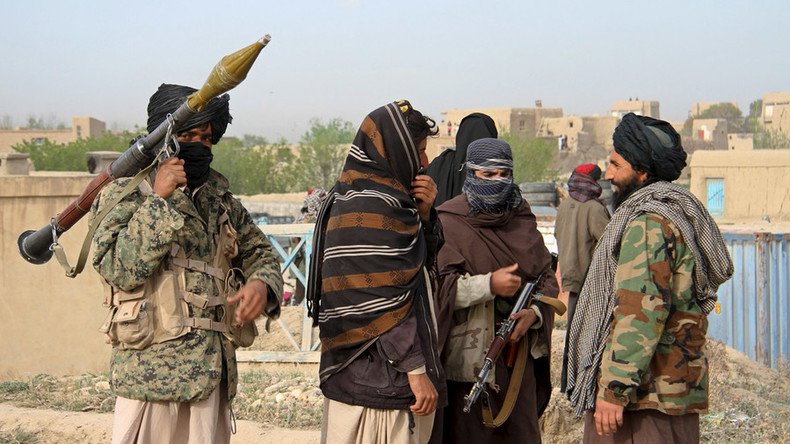 Washington failed to attend the latest international conference hosted by Moscow, where 11 nations discussed ways of bringing peace to Afghanistan. The US branded it a "unilateral Russian attempt to assert influence in the region."
Friday's meeting is the latest in a series of similar events in the Russian capital that have grown from trilateral consultations between Russia, China, and Pakistan held in December of last year into talks involving the majority of the Afghan region's powers. The latest included Russia, China, Afghanistan, India, Pakistan, Iran, Kazakhstan, Kyrgyzstan, Tajikistan, Turkmenistan and Uzbekistan. An invitation was sent to Kabul's patron, America, but was rejected.
"I think just to end it, we just felt that these talks – it was unclear to us what the purpose was," US State Department spokesman Mark Toner said on Tuesday, in explaining the US' absence.
"It seemed to be a unilateral Russian attempt to assert influence in the region that we felt wasn't constructive at this time," he noted.
Moscow responded by saying it "could not comprehend" the US' reason for snubbing the gathering.
Participants in the event reiterated their support for a peaceful transition in Afghanistan, while calling for Kabul to be supported in moving in that direction.
"A call has been sent to the Taliban movement to abandon its line for a military solution of the Afghan conflict in favor of direct talks with the government of the Islamic Republic of Afghanistan on the issue of national reconciliation," the Russian Foreign Ministry said in a statement after the conference.
The statement added that more consultations in this format will follow, while noting that Moscow has offered to host them again.
Moscow and China have separately been trying to persuade the Taliban to focus less on Kabul and more on the more imminent threat – the advances of the Islamic State (IS, formerly ISIS/ISIL) terrorist group.
Washington has criticized such initiatives, citing the Taliban's record of waging guerilla warfare against the Afghan government, while downplaying the threat posed by IS in Afghanistan. The US military reported in February that the joint efforts of Afghan troops and US-led international forces have reduced IS' presence in the country to less than 1,000 fighters, according to Voice of America.
According to Russia's estimate, the jihadist group has at least 3,500 fighters in Afghanistan, which Moscow says Kabul and its allies are not doing enough to eradicate.
The conference in Moscow comes a day after the US dropped its most powerful conventional bomb on a suspected IS hideout in Afghanistan, marking the first time the weapon has been used in combat. It was not immediately clear whether this signified a shift in Washington's view of the threat posed by IS affiliates in Afghanistan.
You can share this story on social media: