'Pentagon always has irrefutable proof to justify US aggression' – Russian MoD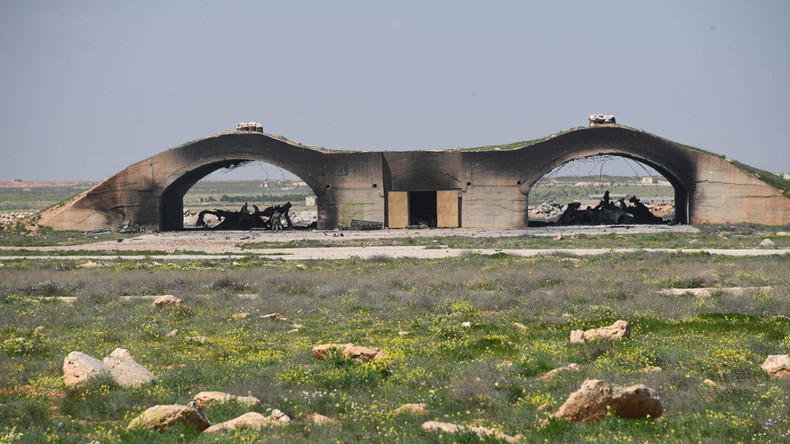 The US has no convincing evidence that the Syrian government was behind the alleged chemical weapons attack in Idlib, the Russian Ministry of Defense said, denying a CNN report claiming the US had intercepted Syrian military communications proving this.
"If the US intelligence services choose to keep their alleged evidence of crimes against humanity secret, there can only be one possible explanation – they simply have no irrefutable evidence," the spokesman for the Russian Defense Ministry, Major General Igor Konashenkov, said on Friday, according to TASS.
The Russian Ministry of Defense said the CNN report was based on "pseudo-evidence" that the US media often uses to support Washington's objectives.
"In line with a long-standing tradition, the Pentagon always mentions some 'irrefutable' evidence of atrocities in an attempt to justify every US violation of international law and, particularly, US military aggression against sovereign states. And the more contrived this pseudo-evidence is, the more secretive it is," the spokesman added.
Last Friday, the US launched 59 Tomahawk cruise missiles from the Mediterranean Sea targeting the Syrian military's Shayrat Airbase. The strike was ordered by US President Donald Trump in response to the alleged chemical weapons attack in Khan Shaykhun on April 4.
Russia has demanded that the US produce the evidence with which it allegedly established that chemical weapons were, indeed, flown out of an airfield in Homs province and used by the Syrian military.
READ MORE: White House claims on Syria chemical attack 'obviously false' – MIT professor (VIDE
Though the Pentagon has yet to offer any tangible proof, on Wednesday, CNN ran a report based on an 'anonymous source' claiming that the US military had intercepted communications between the Syrian military and chemical experts in which preparations for last week's alleged chemical weapons attack were discussed.
You can share this story on social media: