'Don't you dare insult Russia!': Moscow envoy chides UK counterpart at UNSC meeting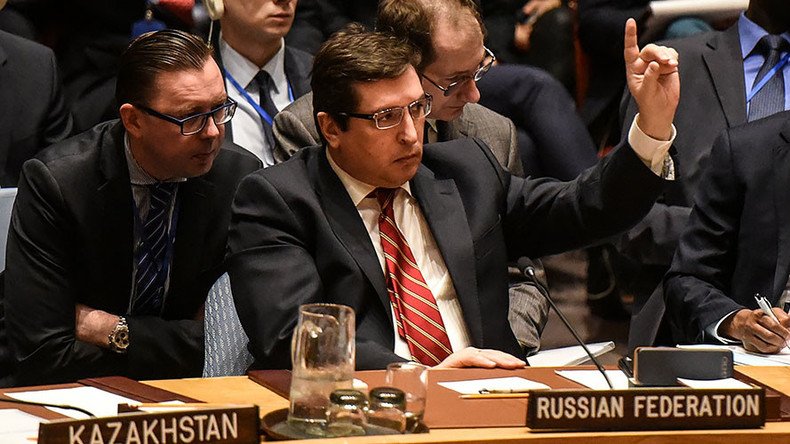 Moscow's representative at the UN Security Council launched an extraordinary attack on his British counterpart, using some decidedly undiplomatic language, at a tense session ahead of a vote on a Syria resolution.
Speaking earlier in front of the 15-member circle, Britain's envoy Matthew Rycroft accused Moscow of supporting "a murderous, barbaric criminal" – Syrian President Bashar Assad – "rather than with their international peers."
The envoy also stated that sarin, a nerve gas, had been found at the site of last week's alleged government-orchestrated chemical attack on a rebel-controlled area in the north of the country.
Vladimir Safronkov, Russia's deputy envoy to the UN, and one of several diplomats, who has stood in for Vitaly Churkin since his sudden death two months ago, was next.
"His [Rycroft's] address shows only that he intends to hamper [UN Syria special envoy Staffan] De Mistura's efforts to resolve the crisis, and to bring confrontation and enmity to the Security Council," said Safronkov.
"You lose sleep over the fact that we might work together with the US. You are scared, and you do everything to undermine it."
"Don't turn away your eyes! Look at me! Why are you averting your eyes?" continued the Russian diplomat, using the familiar 'you' form in the Russian language, used for talking to friends and children, and almost never in public addresses.
Rycroft, who was earlier shaking his head ruefully, appeared unmoved by the speech, continuing to look away, before acknowledging the words with a sardonic smile.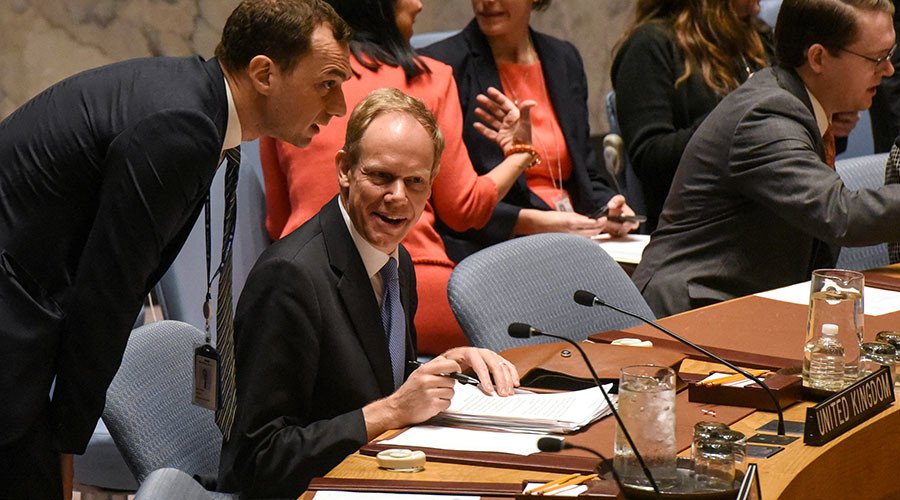 Saying that the UK "had done nothing" for a peaceful resolution to the Syrian crisis, Safronkov claimed that Rycroft "ignored" de Mistura's speech and instead chose to "insult Syria, Iran, Turkey and other states."
"Some of the members of the Security Council are treating their chance to participate irresponsibly, and offensively, resorting to unbecoming language. Don't you dare insult Russia!" said Safronkov.
In the face of warnings from the US that Moscow was "isolating" itself from the international community with each violent incident, the Russian representative accused the West of harboring terrorists, and becoming "tangled up in their regime-changing ideologies."
You can share this story on social media: