Israeli Holocaust museum joins chorus of anger against Spicer over 'chemical weapons' remark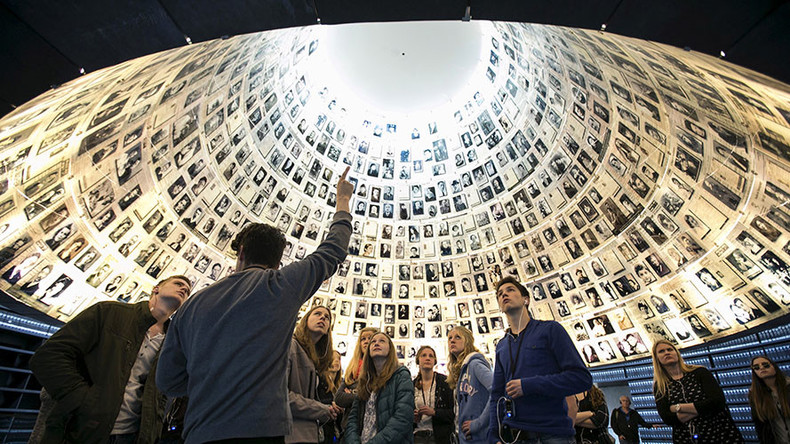 Israel's official Holocaust memorial center, Yad Vashem, has called on White House Press Secretary Sean Spicer to visit its website "to learn about the Holocaust," following widespread condemnation over his remarks about Hitler.
"In light of recent statements made by White House Press Secretary Sean Spicer, Yad Vashem, the World Holocaust Remembrance Center, encourages him to visit the Yad Vashem website to learn about the Holocaust and its period in history," the museum said in a statement published on its website.
It expressed "deep concern" over "inaccurate and insensitive use of terms related to the Holocaust" in Spicer's comments, adding that such statements reveal his "profound lack of knowledge of events of the Second World War."
The Jerusalem-based center also stressed that the press secretary's comments actually play into the hands of those who are willing to "distort history."
Spicer provoked a wave of indignation on Tuesday when during a press briefing he commented on an alleged chemical weapons attack in Syria. He claimed that Hitler "didn't even sink to using chemical weapons," apparently skipping over the fact that Nazi Germany systematically murdered 6 million Jews during World War II by sending them to the gas chambers.
Spicer's comments, made in the middle of Genocide Awareness Month, not only provoked an angry reaction on social media, but also led to calls for his dismissal. The Anne Frank Center demanded that US President Donald Trump "fire him at once."
House Minority Leader Nancy Pelosi also issued a statement, saying that "Spicer must be fired" and urging Trump to "immediately disavow his spokesman's statements."
Israeli Transportation Minister Yisrael Katz called Spicer's statements "serious and outrageous" and also demanded "that he apologize, or resign."
Following the uproar, Spicer issued a number of clarifications. On Wednesday, he admitted that he "made a mistake."
"There's no other way to say it. I got into a topic that I shouldn't have and I screwed up," Spicer said in Washington, as cited by Reuters. "I hope I showed that I understand that I did that and that I sought people's forgiveness because I screwed up."
He also stressed that Trump had had "an unbelievable successful couple of weeks" but that he had "let the president down" because his comments distracted attention from Trump's "success."