China selects site for its first Antarctic airfield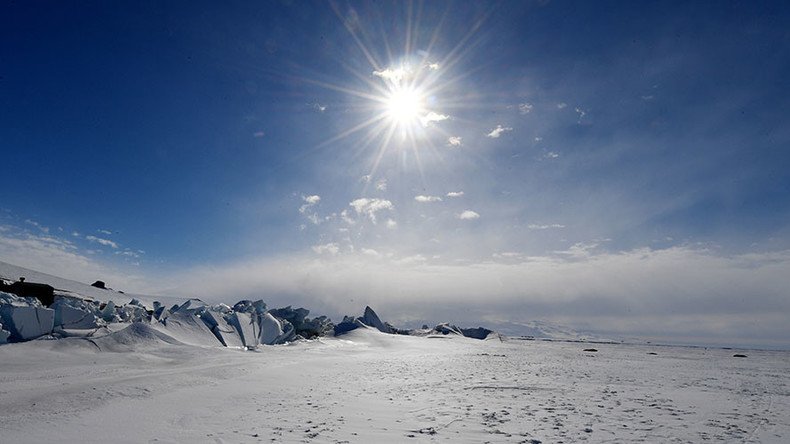 China has selected a location for its first-ever airfield in Antarctica, which is to facilitate Beijing's research efforts on the frozen continent. It is also considering establishing its fifth Antarctic base there next year, local media report.
The site selected for the future runway is near China's Zhongshan station on Antarctica's Prydz Bay, according to the China Daily. Members of China's 33rd expedition surveyed a three-square-kilometer area and chose a place for the future airfield, the newspaper reported, citing Sun Bo, deputy Director of the State Oceanic Administration's Polar Research Institute of China.
Sun spoke to a news conference in Shanghai on Tuesday after welcoming expedition members returning from their 161-day mission.
"At first the airfield, will have only one runway, so the construction will be easy. We will only need to flatten the selected area and maintain it. Fixed-wing aircraft will need to be equipped with a pair of runners so they can land," he said.
"Next, we plan to build some runways in the same area. They will be flatter than the first runway and will be capable of accommodating large fixed-wing planes that are not equipped with runners," Sun added.
China is currently operating four scientific bases in Antarctica and relies on supply vessels to ferry crew and equipment to and from the continent. It cooperates with other nations for aerial observation, for which it has an Xueying 601 plane, but it has no airstrip of its own. The plane was added to China's Arctic inventory in January of last year. Other nations involved in Arctic studies have about 40 airstrips scattered around the continent.
Beijing has been pondering building its own Antarctic airfield for several years, but was slow in implementing the plan. Actual work on the site may start after the 34th expedition starts its mission in late 2017.
China has also selected a location for its fifth Antarctic base, the newspaper reported, citing the deputy head of State Oceanic Administration, Lin Shanqing, who said it will be built near the Ross Sea on a site selected from five contenders inspected by Chinese scientists.
Construction work on the site may start next year, Lin said.
You can share this story on social media: