Half of global poor will live in conflict-affected areas by 2030 – World Bank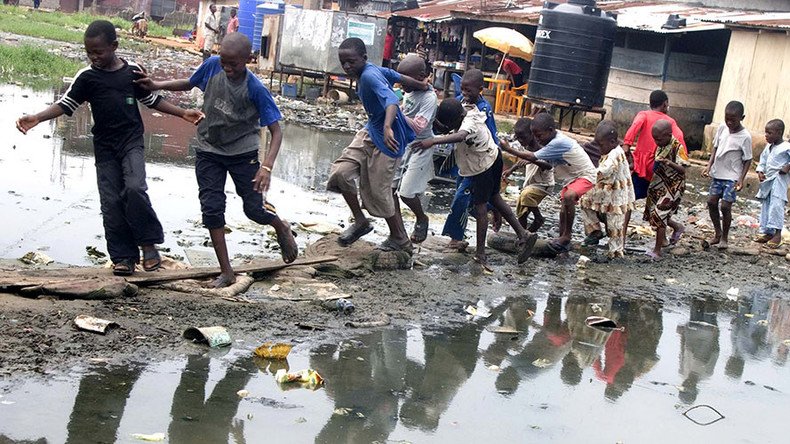 Failure to ensure better opportunities and fairer income distribution in the world's poorest countries will lead to extremism, violence and migration, the World Bank chief has said, warning that by 2030 half of the global poor will live in conflict-affected areas.
As internet and mobile devices spread across continents, allowing the poor to get a glimpse into life in richer countries, it is no longer possible to ignore calls for a better distribution of wealth, World Bank President Jim Yong Kim said in a speech at the London School of Economics (LSE).
Kim, the first Asian-American to occupy the top banking job, said he is particularly concerned about the widening gap between the rich and the poor, adding that it is steadily becoming a catalyst for future conflicts.
It is crucial to remember that "rising aspirations aren't just for things that other people have; they demands for opportunities that too many don't have," the World Bank chief said.
Aspirations, linked to opportunity, can inspire dynamism and boost sustainable economic growth, Kim added. "But I worry, and studies suggest, that if there's no opportunity to achieve those aspirations, frustration may very well lead to fragility, conflict, violence, extremism, and eventually migration."
To support these words, he said that today 2 billion people live in countries mired in fragility, conflict, and violence, while the number and intensity of armed conflicts have increased rapidly since 2010. Terrorism threats have increased by 120 percent since 2012.
"By 2030, 50 percent of the global poor will live in areas affected by conflict and fragility," Kim said, adding that the World Bank's initiative to end extreme poverty by 2030 seems unrealistic unless this challenge is tackled.
World Bank figures, updated on April 10, say that today the share of the poor living in such areas is 17 percent – set to rise to 46 percent by 2030.
People across the world, including in the poorest areas, aspire to "what they could see – not just in their immediate environment, but even for what they're connected to digitally," Kim added.
Availability of the internet erases boundaries, but it also makes it easier to compare living standards with those of the rich.
According to the figures cited by Kim, 226 million smartphones were connected to the internet in Africa – home to 1.2 billion people – at the end of 2015, and by 2020 that number will triple to three-quarters of a billion.
"The difference is that now someone in Butare, Rwanda, can Facebook message their cousin in Kigali and become immersed in detail about life 80 miles away," Kim argued. "Both of them can talk every day with a friend studying in Paris, and learn about life 4,000 miles away."
Though Kim mentioned that "it's true that many people feel they haven't experienced the benefits of globalization," he stopped short of discussing the causes of extreme poverty. Some influential NGOs have suggested it is an utterly unfair distribution of wealth that increases the number of poor and hampers social development.
In mid-January, Oxfam said in a report the wealth of the eight richest people on Earth equals that of the poorest 3.6 billion, with the list including Microsoft founder Bill Gates, Facebook co-founder Mark Zuckerberg, Amazon founder Jeff Bezos, investor Warren Buffett, Mexican business magnate Carlos Slim, and former New York City Mayor Michael Bloomberg.
"It is obscene for so much wealth to be held in the hands of so few when one in 10 people survive on less than $2 a day," said Winnie Byanyima, Oxfam international executive director.
"From Brexit to the success of Donald Trump's presidential campaign, a worrying rise in racism and the widespread disillusionment with mainstream politics, there are increasing signs that more and more people in rich countries are no longer willing to tolerate the status quo," Oxfam said in the report, entitled 'An economy for the 99 percent.'
You can share this story on social media: