'No transfers' of asylum-seekers from Germany back to Hungary until it follows 'EU norms'
Published time: 11 Apr, 2017 18:41
Edited time: 12 Apr, 2017 15:50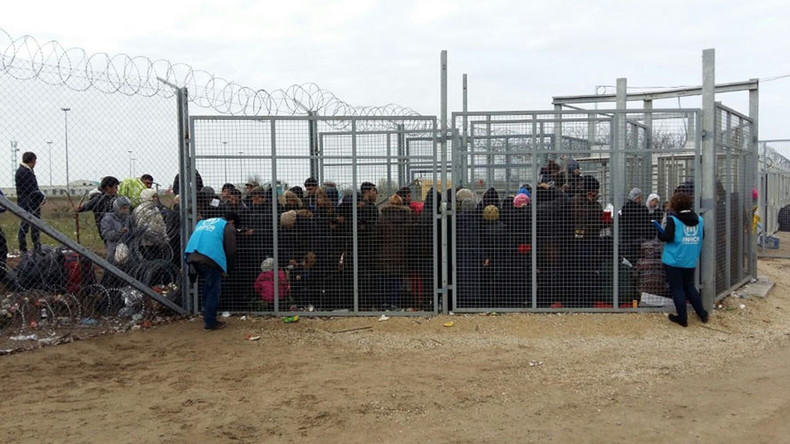 Following the adoption of restrictive new immigration laws in Hungary last month, Germany has said it will no longer transfer asylum-seekers to the country unless Budapest guarantees they will be treated in compliance with EU regulations.
"In cases of Dublin transfers to Hungary, an assurance must be sought ensuring that the transferred person would be accommodated in accordance with EU norms. Without such a reassurance from the Hungarian authorities, the transfer should not take place," says the text of an order sent from the interior ministry to the migration office earlier this month.
It refers to the Dublin agreement, which stipulates that asylum-seekers should be returned to the EU country where they first registered.
It is unclear whether Hungary has provided any assurances, or how many migrants would be affected by the order. Last year Germany sent back nearly 12,000 asylum-seekers in accordance with the Dublin agreement, almost 300 of them to Hungary.
We call for a temporary suspension of Dublin transfers of all asylum-seekers to Hungary from other European States https://t.co/ztL80hS2kl

— UN Refugee Agency (@Refugees) 10 April 2017
The order came a day after the UN Refugee Agency (UNHCR) called for all EU states to stop returning refugees to the eastern European country.
"The situation for asylum-seekers in Hungary, which was already of deep concern to UNHCR, has only gotten worse since the new law introducing mandatory detention for asylum-seekers came into effect," said Filippo Grandi, United Nations High Commissioner for Refugees, in a statement published by UNHCR.
"Given the worsening situation of asylum-seekers in Hungary, I urge States to suspend any Dublin transfer of asylum-seekers to this country until the Hungarian authorities bring their practices and policies in line with European and international law."
Since the adoption of the new law on March 28 – pushed through by the populist government of Viktor Orban – asylum-seekers have been forced to stay in walled container camps for the duration of their application.
According to the UNHCR, as of April 7, 110 people were being kept in detention. In total 324 containers have been allocated to the camps, alongside the fortified 175 km border, which has been guarded since the outbreak of the continental refugee crisis in 2015.
The legislation, which has been criticized by the EU and human rights groups, also allows Hungary to expel any asylum seeker at any point without appeal, as well as to refuse entry to any applicant without documents.
Orban has been unapologetic about the moves, calling immigrants "a Trojan horse for terrorism," and casting doubt upon the validity of their humanitarian plight.
Last year, over 29,000 people applied for asylum in Hungary, predominantly from Afghanistan, Syria and Pakistan. About 3 percent were offered permanent or temporary refuge.