Turkish police station blast: 1 dead, several injured during vehicle repair in Diyarbakir (VIDEOS)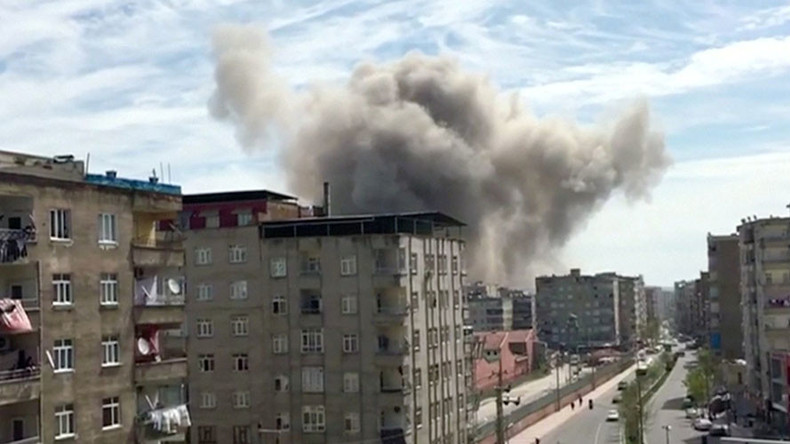 An explosion in a police building in the Turkish city of Diyarbakir killed one person and wounded several others. It's understood the blast happened in a workshop of a police compound during the repair of an armoured vehicle.
The large blast caused the police building's roof to collapse, according to Reuters, but it's not yet known what exactly caused the explosion on Tuesday morning.
Turkey's Interior Minister Suleyman Soylu confirmed the blast followed mechanical work being carried out in a police workshop near the Police Department's HQ and appeared to be an accident.
"The blast was in a part of the building for riot police, where maintenance is carried out on vehicles," Soylu told CNN Turk, reports Reuters. "At the moment, it seems there is no outside interference, and the explosion came from the vehicle under repair. One person is trapped under the wreckage."
Pictures of huge plumes of smoke over the largely Kurdish city's residential district of Balgar were shared by locals online.
Security footage shared online shows the moment of the explosion.
Photos from the scene show emergency workers wading through the vast amount of rubble in search of trapped persons.
Police issued a warning to those in the vicinity of the explosion to keep all windows and doors shut due to a potential gas leak, according to local media.
You can share this story on social media: