Bomb kills 1, injures 25 south of Syrian city of Homs – reports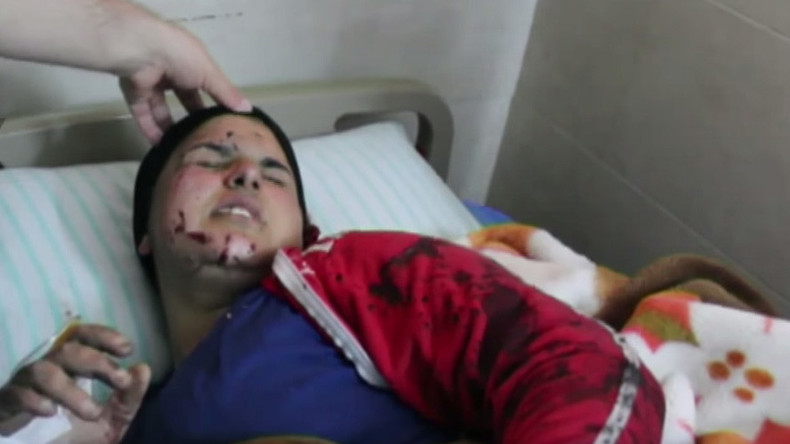 A bomb exploded on a bus in a town south of the Syrian city of Homs, resulting in multiple casualties, according to local media reports.
The bomb was planted in a bus with workers in the town of Hassia, 40km (25 miles) south of Homs, state TV reports, saying that one woman was killed and 25 more people were injured.
SANA reports that multiple people have been injured.
Images purportedly showing the aftermath of the attack have appeared on social media. RT cannot verify their authenticity.
No group or person has so far claimed responsibility for the attack.
A Ruptly video shows victims injured in the explosion treated at a nearby hospital. A woman with multiple shrapnel wounds on her face is seen in a ward, while another patient is seen in a surgery surrounded by a team of doctors.
This is yet another attack in a string of bombings targeting civilians in Syria. In March, two bombs went off in Damascus on the same day, hitting the Justice Palace in al-Hamidiyeh and a restaurant in the al-Rabweh area, killing more than 30 people in total.
In late February, a car bombing near the Syrian city of Al-Bab in Aleppo Province claimed the lives of almost 70 people, mostly civilians. Responsibility for the attack was claimed by Islamic State.