Russia will recognize W Jerusalem as Israel's capital only if E Jerusalem becomes Palestine's – FM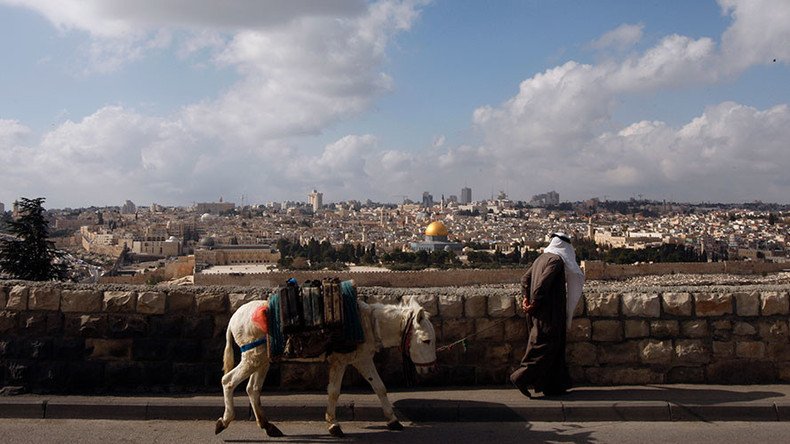 In a diplomatic missive endorsing the two-state solution, Moscow has said that it is ready to recognize West Jerusalem as Israel's official capital, providing that statehood is granted to Palestinians, who will base their capital in the eastern part of the city.
"The stalling of the Middle East peace process has created conditions for unilateral moves that undermine the potential for an internationally accepted solution to the Palestinian problem, under which two states – Israel and Palestine – could live in peace and security with each other and with their neighbors," said the Russian Foreign Ministry in an English-language statement on its website.
The latest round of talks between Israel and the Palestinian Authority – Hamas-controlled Gaza did not participate – broke down in 2014, and since then violence has intensified in the West Bank.
"We reaffirm our commitment to the UN-approved principles for a Palestinian-Israeli settlement, which include the status of East Jerusalem as the capital of the future Palestinian state. At the same time, we must state that in this context we view West Jerusalem as the capital of Israel," said Moscow.
Israel has long insisted that Jerusalem is its capital, but all foreign embassies are located in Tel Aviv. The 1948 partition of Israel named Jerusalem an "international city" and most states have refused to guarantee that they will accept a new Israeli capital even as part of a negotiated solution.
The Israeli Foreign Ministry said that they were "studying the matter," but the news was taken as a friendly overture from Russia in the local media. The Jerusalem Post went further, and claimed that Moscow already agrees to treat West Jerusalem as Israel's capital, though has it no plans to move its embassy there.
In February, US President Donald Trump sparked an international controversy when he said that he would "love to move" the American mission to Jerusalem, and that his administration was "looking… with great care" into seeing that happen. The announcement, which hasn't been followed up with concrete steps, caused a wave of negativity in the Arab world.
A recent survey showed that two-thirds of Palestinians in the West Bank would not accept Israel's official capital moving to Jerusalem, even if they were given their own independence.
"The concrete parameters of a solution for the entire range of issues regarding the status of Palestinian territories, including Jerusalem, should be coordinated at the direct talks between the parties involved," Moscow's statement said on Thursday. "Russia will continue to provide assistance to the achievement of Israeli-Palestinian agreements. We will focus on ensuring free access to Jerusalem's holy places for all believers."
You can share this story on social media: