Half-tonne of cocaine hidden in fire-resistant bricks seized by Spanish police (VIDEO)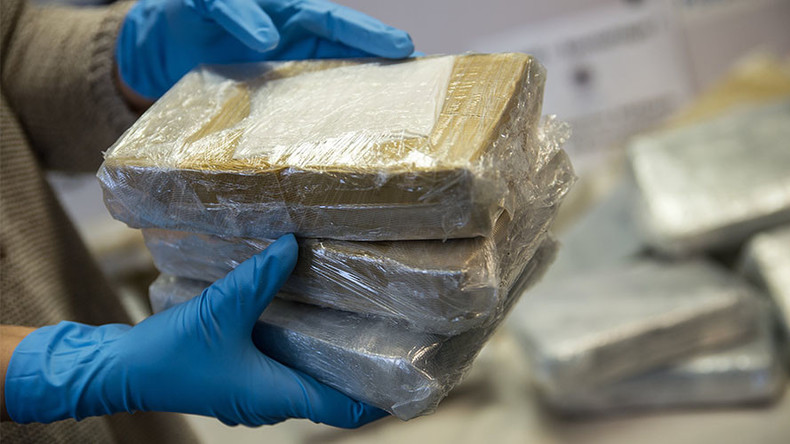 Spanish police have seized 500kg (1,102lb) of cocaine hidden inside fire-resistant bricks as part of a two-year investigation into a sophisticated international drug smuggling operation run by a person identified as 'The Grandmother'.
"What caught our attention the most is that they reintroduced this type of drug to the country, when we are big exporters of cocaine. That's why we followed the whole route to the ship. It is a very complex organization," Chief Commissioner José Luis Conde said, as cited by El País.
"All of the money was taken out of Spain by traditional mail and specialist groups. While here, the members of the organization lived a very Spartan lifestyle and weren't very ostentatious," Conde added.
The alleged leader of the organization, identified only as J. M. R. R. or by the pseudonym 'The Grandmother', is believed to be a dual Mexican and Colombian citizen who resides between Latin America and Spain, reports El País.
The estimated street value of the cocaine is €18 million (US$19.2 million), according to a government spokesperson in Madrid, as cited by El País.
In total, €200,000, 28 buildings and 20 vehicles were all seized in the raids, which were coordinated by the Judicial Police in Madrid, with assistance from local authorities in Valencia, Tarragona and Barcelona as reported by ABC Spain.
A large ship was also seized in the industrial Villaverde area of Madrid where the 80 fire-resistant bricks were located in a nearby warehouse.
READ MORE: Banana bust: 17 kilos of cocaine found among fake fruit in Spain (VIDEO)
Out of a total of 25 arrests nationwide, 15 people have been detained in prison, reports ABC.