Explosion near school in Rostov-on-Don, Russia, 1 injured (VIDEO)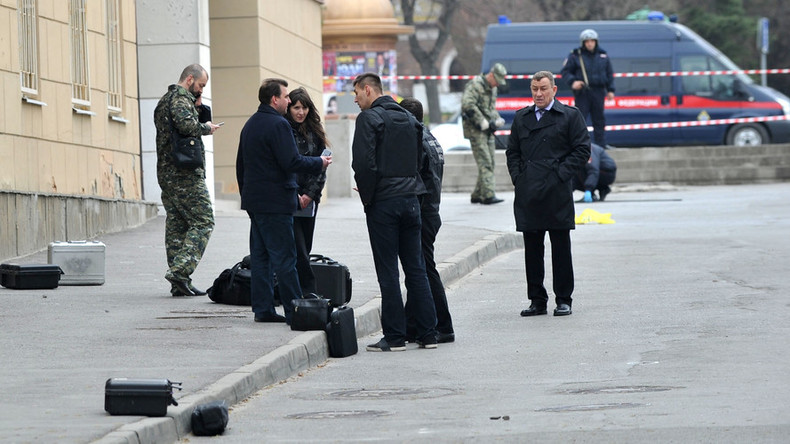 One person has been injured in an explosion in the southern Russian city of Rostov-on-Don, police sources told the Russian media. The blast reportedly took place near a school.
The explosive device detonated when a man picked it up off the ground.
The object was disguised as a flashlight, TASS reported, citing Russian National Guard sources.
"A homeless man found a package and decided to check its contents, which included a flashlight," a National Guard official said, according to the agency. When the man tried to switch the flashlight on, it exploded. The man had his hand blown off, the official added.
When asked for comment by RT, the National Guard's press service denied giving any official comments to TASS, saying the National Guard had taken no part in responding to the incident.
Other sources cited by Russian media suggest the man was either a maintenance worker or a security guard.
The city's website cited local emergency services, which identified the victim as 46-year-old Dmitry Kolesnik, a Rostov resident.
"I heard a clap. I immediately ran outside and saw a man covered in blood on the ground. I called an ambulance," a local witness said, as quoted on the city's website.
The school has canceled classes and the area has been cordoned off, a security source told RIA.
Police will search local schools for suspicious objects, TASS cited a source in the mayor's office as saying.
You can share this story on social media: