'Leave me alone!': Misidentified St. Petersburg bombing suspect says life has turned into nightmare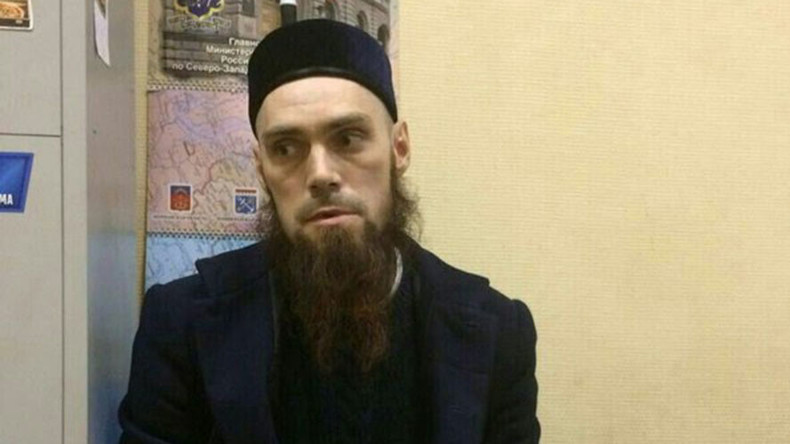 Ilyas Nikitin, a bearded truck driver whose photo was published by the media as that of the main suspect in the aftermath of Monday's terrorist attack in St. Petersburg, has been interviewed by the police three times, taken off flights, and says he has been fired from his job.
Nikitin was on the train where the explosion, which killed 14 people, took place, and exited Sennaya Ploshchad station alongside hundreds of other unhurt passengers. However, his beard and characteristic Muslim-style kaftan made him stand out on CCTV.
Before there was any official confirmation from the police, several blurry photos of Nikitin were distributed by dozens of media outlets.
The "suspect" turned himself in to the police, and after walking out a free man praised the "good work of the security services," saying that he was "heard and understood" by his interlocutors, who "accepted his answers."
Less than 24 hours later Akbarzhon Dzhalilov, a 22-year-old Kyrgyz, was declared as the likely suicide bomber responsible for the blast.
For Nikitin, that should have been that, but his troubles were only beginning.
While he managed to fly safely to Moscow, when Nikitin boarded a connecting flight to his hometown of Orenburg, passengers immediately reported him to the police, with several allegedly refusing altogether to complete the route with him on board.
Sniffer dogs searched the plane, finding nothing, while officers took Nikitin for another interview, which failed to unearth any new facts.
Despite receiving compensation for his ticket from the airline, Nikitin was trapped in Moscow for another night, so decided to take the Metro into the city… where he was promptly arrested yet again.
Nikitin told IslamNews that on Wednesday, while still stuck in the capital, he received a phone call from his employer, claiming that he had been fired "at the request of the regional investigative committee." The Khanty-Mansi investigative committee, located in the region of his employer, has staunchly denied asking for Nikitin to be dismissed.
Nikitin's patience is now running thin.
"My relatives, friends and myself are being followed by everywhere by the same reporters, who had previously called me a terrorist," he told IslamNews. "Please leave me alone, and let me live my life."
Interest in Nikitin is compounded by his unusual backstory, as it has been reported in the Russian media.
Born as Andrey to a Christian father and a Muslim Tatar mother, who brought him up, Nikitin was trained at an elite paratrooper academy, and served in the Russian Army in the Chechen conflict, largely fought along religious lines, where he was awarded government medals and promoted to captain. After quitting the army, Andrey became more committed to Islam, changing his name to the Muslim Ilyas, growing a beard and wearing Islamic garb.
While none of the above is a crime, the sequence of events has left some media continuing to speculate that Nikitin was more than just an innocent man caught in a tragedy of someone else's making.