Danish church opens more night-time services to combat exodus of faithful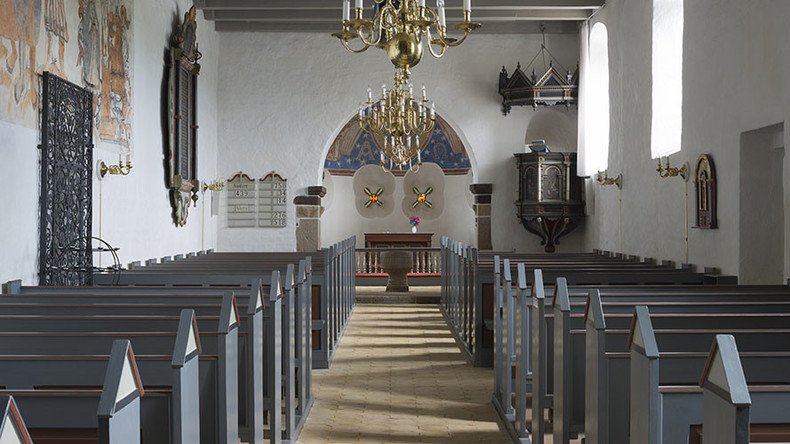 Churches in Denmark have opened more night-time services to boost attendances, according to a Diocese of Copenhagen survey. The move follows reports that parishioners are leaving the Church in big numbers, with more Danes becoming atheists.
Some 33 churches in 25 towns and cities have opened their doors at night, the diocese says. Three of these are based in the capital.
Night services typically take place between 8pm and midnight about once a month – usually a Friday – but in Copenhagen believers can visit their local church at night several times a week.
Priest Erik Ladegaard from Holstebro church told Ritzau news agency that the practise is spreading around the country. Holstebro church will open its doors for night services every Friday night till 11pm.
"It's our duty to be a church for people living now… and there are some that don't feel Sunday morning worship encompasses their spirituality,"he said.
Jes Heise Rasmussen, sociologist and PhD student at the University of Copenhagen, believes that night churches can be an attractive option. "They offer a different way to meet with the church," Rasmussen told Ritzau, adding that the practice can help priests to alter the image of a stiff and formal institution.
In September 2016, The Local cited official statistics, stating that a record 10,300 people were leaving the Church of Denmark.
The numbers could have been boosted thanks to a successful campaign from the Danish Atheist Society, which ran a series of advertisements, asking, 'Why believe in a god?', 'Why should faith cost something'? and 'Did Jesus and Mohammed speak with a god?'
"The Church receives an annual 8 billion Danish kroner from the state and its members. If you are one of them – and want to spend the money differently – you can fix it here," the group said.
Chairman of the society, Anders Stjernholm, said he was "immensely happy" with the fact that Danes are leaving the church.
"We're pleased that Danes have taken the opportunity to express what they actually want," he told Politiken newspaper. "We have long seen in surveys that there aren't that many Danes who are devout Christians."
"So I view [the withdrawals] as an expression of the fact that people can't really see why we should have an institution like the Church of Denmark that has such incredible influence and that takes one's money."
In June 2015, analysis from the Pew Research Center showed that the religiously unaffiliated are the second-largest faith group in the country.
You can share this story on social media: