Gibraltar chief calls Tusk 'cuckolded husband' over backing Spain's stance on Brexit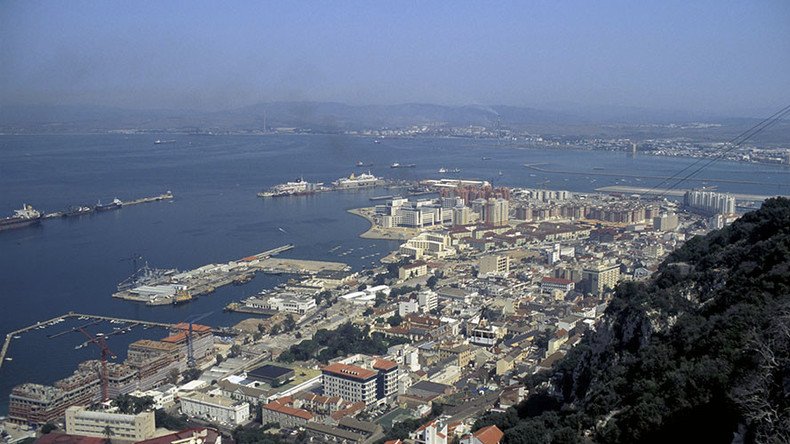 Gibraltar's leader says the EU Council's president is behaving like a 'cuckolded husband' after the European official claimed Spain can veto whether the Brexit deal applies to the British enclave. In last year's referendum, Gibraltar voted to 'Remain'.
"Mr. [Donald] Tusk, who has been given to using the analogies of the divorce and divorce petition, is behaving like a cuckolded husband who is taking it out on the children," Chief Minister Fabian Picardo told Reuters.
Picardo said Gibraltar is not going to be "a [bargaining] chip" and "a victim of Brexit."
READ MORE: Spain can veto whether Brexit deal applicable to Gibraltar – EU guidelines
"We are not the culprits of Brexit: we voted to stay in the European Union, so taking it out on us is to allow Spain to behave in the manner of the bully," he said.
According to the chief minister, EU should remove the reference to Gibraltar from the draft guidelines.
"Removal of the reference to Gibraltar would be a sign of good faith and goodwill," he said.
On Friday EC President Tusk set out the EU's nine-page draft negotiating position.
The guidelines also say, in what will be viewed as a significant diplomatic victory for Madrid, that "After the United Kingdom leaves the Union, no agreement between the EU and the UK may apply to the territory of Gibraltar without the agreement between the Kingdom of Spain and the UK."
Gibraltar, a British Overseas Territory situated on Spain's southern tip, has been in British hands for more than 300 years. Known to its 30,000 residents as 'The Rock', the territory remains a major source of diplomatic tension.
In June 2016, Gibraltar residents voted 96 percent in favor of remaining within the EU.
On Monday, UK Foreign Secretary Boris Johnson said Gibraltar's sovereignty won't change without Britain's consent.
"I think the position of the [UK] Government is very, very clear. Which is that the sovereignty of Gibraltar is unchanged and it's not going to change, and cannot conceivably change without the express support and consent of the people of Gibraltar and the United Kingdom," he said, arriving at a meeting of EU foreign ministers in Luxembourg.
Also on Monday, Spanish Foreign Minister Alfonso Dastis said that Madrid "is a little surprised by the tone of comments coming out of Britain, a country known for its composure."
"I think some people in the UK are losing their temper but there's no need for that," he added.
Earlier, Spain hinted it would block any agreement on airline landing rights after Brexit, with one diplomat telling the Financial Times a deal "cannot apply to their airport of Gibraltar."
You can share this story on social media: