'Accidental' explosion in Paris suburb injures around 20 people (PHOTOS, VIDEOS)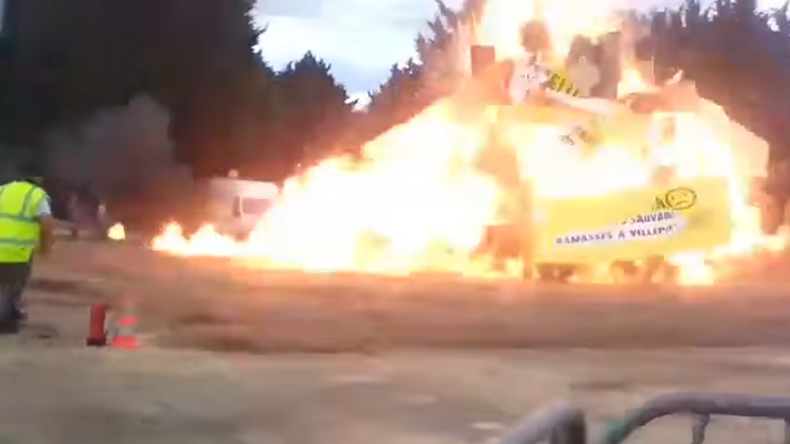 At least 20 people have been injured in a powerful explosion at a carnival in the Paris suburb of Villepinte Saturday. Local authorities told the media that the blast was 'accidental.'
"A man with a broken arm, a child with blood on his face" in the audience and "people [were] running around in all directions to find their children," witnesses said, according to Le Parisien.
The explosion was described as "accidental" by Villepinte commune's municipality and prefecture, the newspaper reported.
At least four people suffered serious injuries, according to local media.
Firefighters and paramedics were immediately dispatched to the scene.
Meanwhile, videos are emerging online purportedly showing the very moment of the blast when a carnival effigy made of straw and wood catches fire. Earlier police reports also indicated that this might be the cause of the blast, adding that an "accidental explosion of a Bengal fire" is probably to blame.
The incident occurred at around 5:30pm local time, a police source said.
"Pieces of wood… have injured several people including the mayor, who was hit by a projectile in his leg," the source said as cited by L'Express.
You can share this story on social media: