Germany '1st NATO member' to launch cyber command to shield from attacks, improve offensive action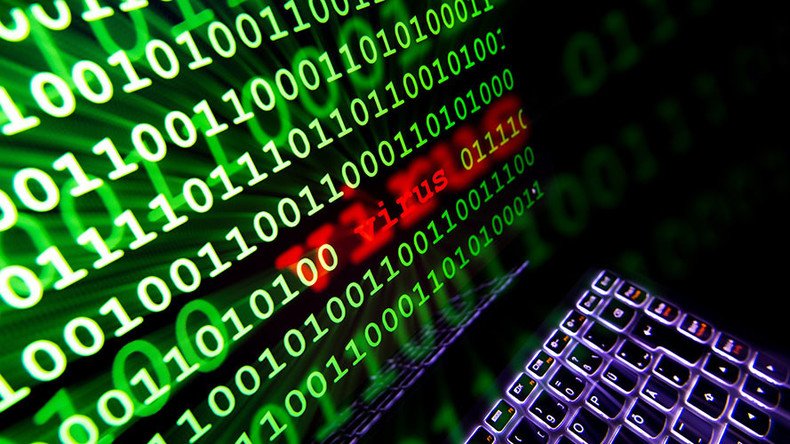 Germany is the first NATO state to launch a "self-contained" cyber command unit designed to shield IT and weapons systems from growing attacks. The Bundeswehr's Cyber and Information Space (CIR) boasts a status equal to that of the army, navy, and air force.
"On April 1, alongside the classic forces of the Army, Navy and Air Force, the new Cyber and Information Space (CIR) command will be created," Lieutenant General Ludwig Leinhos, CIR's new commander, told German news weekly Focus on Friday.
Based in the former West German capital of Bonn, CIR will start off with 260 IT specialists, but will grow to 13,500 military and civilian personnel by July, he said.
"This corresponds roughly to the personnel strength of the navy," Leinhos noted.
"Among the NATO members we are the first to have a self-contained operational department," he said referring to the CIR, adding that Germany is also "one of the leading [countries] in terms of cyber security" in the bloc.
CIR will operate and protect the military's own IT infrastructure and computer-assisted weapons systems, and tackle online threats, Leinhos noted, stressing that the center would also focus on war-game offensive skills and capabilities. "To be able to defend yourself, one has to know which options for attack… exist."
Attacks on the Bundeswehr's computer network occur on a daily basis, the general said. In the first nine weeks of this year alone, the IT systems were targeted at least 284,000 times.
"We are in a constant race between the development of attack options and defensive capabilities," Leinhos told Focus.
German Defense Minister Ursula von der Leyen announced the creation of the cyber command two years ago in a bid to protect the military from mounting online attacks, AFP reported.
German Chancellor Angela Merkel said last month that protecting infrastructure from potential cyber-attacks was a top priority and the federal government had to work together with localities on that.
"Today we have a huge amount of possibilities to paralyze infrastructure from cyber attacks and it is... very very difficult," the chancellor said, adding that cyber security is of "great, great importance."
In November 2016, around one million Deutsche Telekom customers could not go online for hours due to what the company called a cyber-attack targeting household routers. Shortly after the attack, Merkel hinted that it may well have been masterminded by Moscow. There was no evidence, however, to back up the allegation.
This February, a UK national was detained in London on suspicion of carrying out the cyber-attack, with German federal police and prosecutors saying that the Briton "stands accused of attempted computer sabotage in a particularly serious case."
Last month, NATO's top European commander, General Adrian Bradshaw, said he wants cyber-attacks to be considered a strong enough reason to trigger the alliance's Article 5, which contains the principle of collective self-defense. General Bradshaw accused Moscow of cyber and informational attacks, telling the BBC the West needs "a grand strategy" to combat what he described as the Russian "hybrid warfare."


You can share this story on social media: