Israeli man arrested carrying wife's head after decapitating & burning her body
Published time: 30 Mar, 2017 02:38
Edited time: 30 Mar, 2017 04:58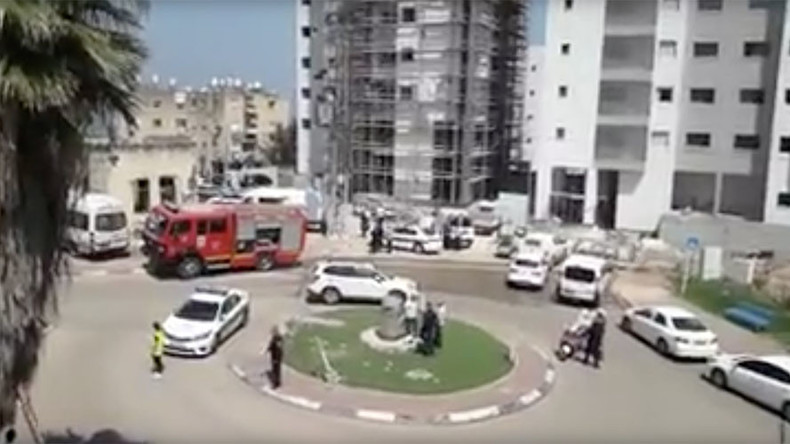 An Israeli man who reportedly suffers from mental disorders and who once claimed to be the Messiah has been arrested in the streets of Tiberias carrying the severed head of his ex-wife whose decapitated body he earlier set on fire.
Police were notified on Wednesday around noon by bystanders who saw a man drenched in blood wandering the streets of Tiberias with what appeared to be a human head in his hands.
"A young ultra-Orthodox man was walking around the street with his wife's head in his hands, covered in blood. No one understood what was going on and why he had so much blood on him. Only later did they realize he was holding the woman's head," an eyewitness told The Jerusalem Post's sister publication Maariv.
Authorities quickly apprehended the 34-year-old suspect, whose wife's charred and headless body was pulled out of the flames in a nearby apartment, the Times of Israel reports.
The man, who has not been named, is reported to have had psychiatric problems and was known to seek care at the hospital for the mentally ill, according to local media. Maariv news also reported that the man previously claimed to be the Messiah.
Wissam Darawasa, a plumbing contractor who worked on Nahmani Street where the murder took place recalled the events of the day. She said a man wearing religious clothes asked her if she had a phone to call firefighters, because, as the man explained, there was a fire in his apartment on the fourth floor and he could not control it.
"While I was looking at him he was shaking. He had blood on his face, blood on his hands. I told him I wanted to call the police because there's something abnormal here," Darawasa told Nana 10 Israeli news.
עדכון:מהדירה יוצא עשן ויש כאן כוחות גדולים ומפנים אנשים. האירוע בסמוך לעיריית טבריה ויש עדי ראייה רבים,וכן ילדים שפועלים להרחיק אותם מהמקום. pic.twitter.com/Z8WXE5gV7e

— דסק חדשות און ליין (@yosefbadichi) March 29, 2017
It took Darawasa some time to realize that the man was holding a woman's head in his hand.
"So he walked 10 meters from me and while I was talking to the fire department I saw that he was trying to light his hand with matches. I thought it was the head of a doll from the distance... suddenly I saw that it was a head, that there was meat, and then the police came," the witness recalled.
"They saw him walking around with the woman's head in his hand," another witness, Naftali Trabelsi, told Israel Hayom, the national Hebrew language daily newspaper (NRG). "He tried to light his hair, they asked him what happened and he said he had murdered his wife."
Police are still investigating the incident while a gag order was placed on all details of the investigation. The suspect will be brought to the Nazareth Magistrate's Court on Thursday.
Meanwhile, NRG reported that the 33-year-old victim worked as a caregiver at the Tiferet Tiberias children's home. Just two weeks before the incident she allegedly complained to her friends that she feared her husband might murder her.
The victim and her husband were married for 10 years until two weeks ago when they got divorced. The couple had no children.
According to the suspect's lawyer, Said Haddad, the mentally ill man came from Moldova in 1991. He served in the army and after his service moved to Tiberias.
"We are talking about a serious tragedy, we are requesting tomorrow that there will be a psychiatric evaluation done," Haddad told the Jerusalem Post.
READ MORE: Woman beheaded in Afghanistan for shopping 'without husband'
The mayor of Tiberias, Yossi Ben David, meanwhile accused the mental health services in the city of deeming the suspect safe for society despite his mental issues.
'An eye for an eye': British soldier beheaded, killed in barbaric machete attack (PHOTOS, VIDEO)
"We tried to help," said Ben-David, "he [the suspect] was known to the mental health services...and the mental health services could have prevented the murder," Nana 10 Israeli news reported.