Germany proposes EU sanctions on countries not taking back illegal immigrants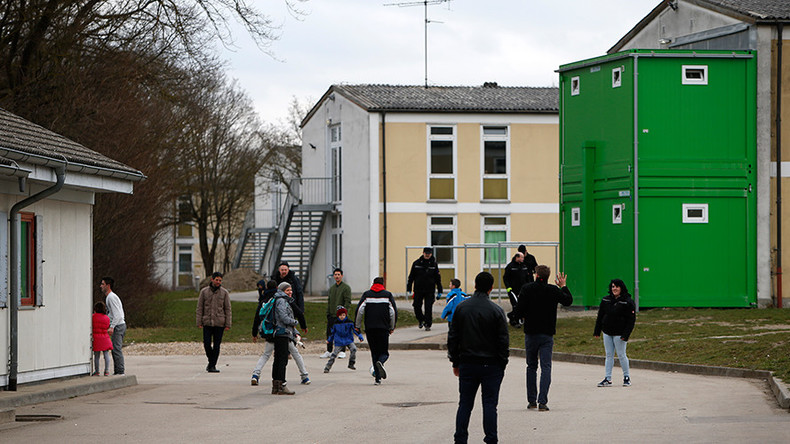 Germany suggests the EU should impose sanctions on countries refusing to take back their nationals deported from the bloc. The measures include tightening "generous" visa policies towards these countries' senior officials, as well as curbs on financial aid.
Addressing an EU meeting in Brussels, German Interior Minister Thomas de Maiziere said the 28-member bloc needs to get tough on countries reluctant to take back failed asylum applicants, Spiegel reported on Tuesday.
Berlin's proposal to unleash "a whole range of policy measures to encourage the readiness to receive the returnees" has been met with "great approval," the magazine said.
"It is mandatory under international law to take one's own citizens back," de Maiziere stated, adding that "many states are not pleased to do so."
"If a country is not ready to take its own citizens back, it has to understand that visa policies which allow travel to Europe are not as generous as they used to be, maybe even for the country's leadership," de Maiziere said.
The minister added it is necessary "to put all eggs you have in the negotiation basket" while talking to North African and other countries.
According to government statistics cited by Spiegel, around 207,000 migrants were obliged to leave Germany as of the end of 2016, including approximately 99,000 failed asylum seekers. Last year, 27,000 people were deported, while another 54,000 decided to leave voluntarily after receiving government cash offers incentivizing them to return home.
Some EU countries, however, resist the implementation of certain repatriation schemes, particularly the Dublin Regulation stipulating that refugees can be returned to the first EU state they arrived in. Greece has recently said it will cease to take refugees back as its immigration capacities are all but on the verge of collapse.
On Sunday, Greek Immigration Minister Ioannis Mouzalas told Spiegel "it would be a mistake to make Greece's burden heavier by the revival of the Dublin agreement," accusing Germany of forcing Athens "to bear a large portion of the burden."
The European Commission demands that Greece take back all migrants who arrived in the country since March 15 this year, de Maiziere maintained, adding that there are "not many of them." Greece received "a lot of money" to accommodate migrants in compliance with human rights standards, he said.
You can share this story on social media: