'We had him booted out': Palestinian won't get top UN post, US envoy Haley tells AIPAC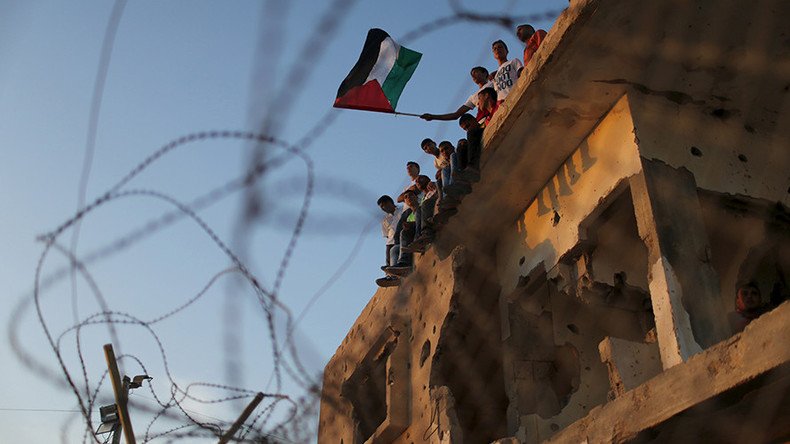 The US won't allow a Palestinian to secure "one of the highest positions" at the UN, US ambassador to the United Nations Nikki Haley said, explaining why the US had blocked a former Palestinian prime minister's appointment to lead the UN's Libya mission.
"So when they decided to try and put a Palestinian [former Palestinian Prime Minister Salam Fayyad] in one of the highest positions that had ever been given at the UN, we said no and we had him booted out," Haley said at the annual Policy Conference of the American-Israel Public Affairs Committee (AIPAC) on Monday.
"That doesn't mean he wasn't a nice man," she continued, adding "that doesn't mean he wasn't good to America."
Haley added that, until Palestine "comes to the table, until the UN responds the way they're supposed to, there are no freebies for the Palestinian Authority anymore."
Haley added that when the UN passed a resolution demanding an end to Israeli settlement building on occupied Palestinian land, "the entire country felt a kick in the gut."
READ MORE: UNSC passes resolution demanding end to Israeli settlement building on occupied Palestinian land
"Never do we not have the backs of our friends. We don't have a greater friend than Israel. And to see that happen was not only embarrassing, it was hurtful," she said.
Haley also criticized a UN report released in March, in which author Richard Falk, a Princeton professor emeritus, describes Israel as an "apartheid state."
READ MORE: 'Despicable lie & smear': Israel fires back at UN's 'apartheid regime' report
"And a ridiculous report, the Falk Report, came out. I don't know who the guy is or what he's about, but he's got serious problems. Goes and compares Israel to an apartheid state. So the first thing we do is we call the secretary general and say, this is absolutely ridiculous," she said.
According to the US ambassador to the UN, the days of "Israel-bashing" are over.
"I wear heels. It's not for a fashion statement," she said, explaining "it's because if I see something wrong, we're going to kick them every single time. So how are we kicking? We're kicking by… putting everybody on notice, saying that if you have our back – we're going to have the backs of our friends, but our friends need to have our back too."
READ MORE: US backs Israel by blocking ex-Palestinian PM's appointment to lead UN mission in Libya
The US blocked Fayyad's appointment to lead the UN's political mission in Libya in February, accusing the United Nations of being "unfairly biased" towards the Palestinian Authority.
Fayyad served as a Palestinian prime minister between 2007 and 2013.
Haley also noted that the Trump administration "was disappointed" by UN Secretary-General Antonio Guterres' intention to appoint Fayyad as the UN's next special representative to Libya, which was announced in a letter to the Security Council.
"For too long, the UN has been unfairly biased in favor of the Palestinian Authority to the detriment of our allies in Israel," Haley said.
Her statement was praised by Israel's UN ambassador, Danny Danon, who stated that "this is the beginning of a new era at the UN, an era where the US stands firmly behind Israel against any and all attempts to harm the Jewish State."
Palestine is a non-member observer state at the United Nations, and its independence has been recognized by 137 of the 193 UN member nations so far. Back in February, Haley noted that US doesn't recognize a Palestinian state "or support the signal" that Fayyad's appointment would have sent within the United Nations.
In 2011, UNESCO voted to admit Palestine as a full member, noting that the decision had been made as "a mark of respect and confidence."
You can share this story on social media: