Norway pension fund divests from DAPL after pressure from indigenous Sami parliament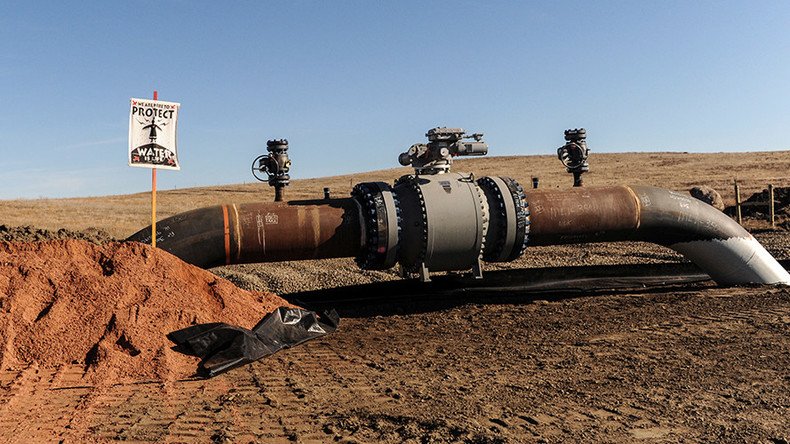 Norway will divest its pension fund from companies associated with the Dakota Access Pipeline after the indigenous Sami parliament persuaded Oslo to support those fighting against the $3.8 billion project in the US.
Norway's indigenous Sami parliament successfully lobbied the country's local authority pension fund KLP, which announced it would sell $58 million worth of shares in companies involved in the pipeline.
The Sami live in the Arctic region of Sapmi in northern Norway, Sweden, Finland and Russia.
"We feel a strong solidarity with other indigenous people in other parts of the world, so we are doing our part in Norway by putting pressure on the pension funds," said Vibeke Larsen, president of the Sami parliament.
Larsen had come to Oslo to meet with pension fund KLP to discuss the Dakota Access Pipeline and welcomed the news when she arrived.
KLP had originally said it would not divest, but after reassessing, changed its mind. It will exclude Energy Transfer Partners, Enbridge Energy Partners, Phillips 66 and Marathon Petroleum from its investments.
It is the latest victory for the divestment campaign that has seen a number of investors and pension funds cut ties with companies dealing with Energy Transfer Partners' pipeline.
The Standing Rock Sioux and others have protested the 1,900-kilometer (about 1,180-mile) pipeline's route under the Missouri river's Lake Oahe and land it deems bound by treaty.
Other Norwegian companies have already divested from companies involved in the pipeline. Nordea Bank AB sold its bonds in three companies in February, and Storebrand financial group said it would divest earlier this month.
A delegation of indigenous women from Standing Rock and its allies were headed to Norway on Friday for a week-long mission to engage with financial institutions, media and civil society groups and share concerns and experiences from the Standing Rock resistance effort.
You can share this story on social media: