Australia clears Gaza aid group of funneling state funds to Hamas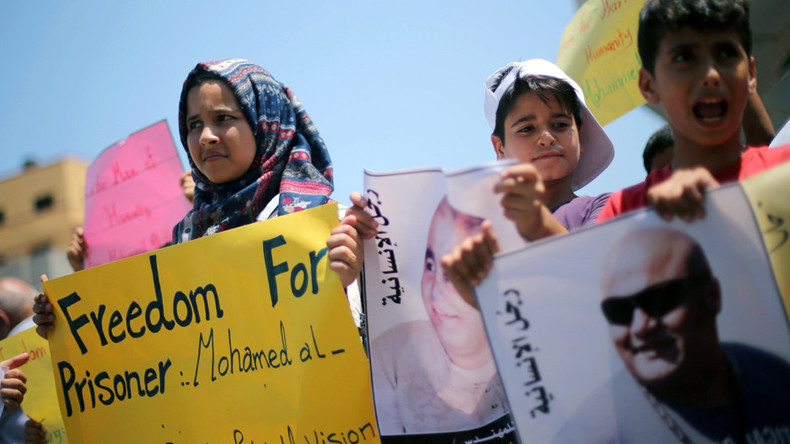 The Australian government found no evidence of diversion of state funds to Hamas by the US-based Christian relief group World Vision. Israel claims millions of dollars were diverted to Hamas in Gaza, considered a terrorist entity by the Jewish state.
"The review uncovered nothing to suggest any diversion of government funds," the Department of Foreign Affairs and Trade (DFAT) said in a statement on Tuesday, according to AFP.
In August of last year, Israel accused World Vision's Gaza head Mohammad El Halabi of funneling millions of dollars each year to Hamas. Halabi, a Palestinian, was arrested at the Erez Crossing between Israel and Gaza in June 2016. Israel later charged him with providing support to Hamas. In January of this year, Israeli state courts added terrorism charges to the indictment against Halabi, whose trial is still underway. Last month, Halabi pleaded not guilty to all charges made against him, with defense lawyers accusing the prosecution of refusing to hand over evidence to support the allegations.
World Vision advocate Tim Costello welcomed the results of the probe.
"So far, our own ongoing forensic audit has not uncovered any money subverted and to hear DFAT say their investigation hasn't either is consistent and is very good news," he told ABC News.
A spokesman for Israel's Foreign Ministry declined to comment, saying it preferred to allow the trial to play out.
A source at the Israel Security Agency said that the World Vision, which operates in 96 countries and employs some 45,000 people, fell prey to a Hamas takeover scheme. According to the source, Hamas stole some $7.2 million a year from the budget, which was supposed to pay for food and humanitarian aid programs for disabled children, and channeled the money to buy weapons, build attack tunnels, and make other preparations for war with Israel, the Jerusalem Post reported. In the past three years, the Australian government has given over $3 million to World Vision projects in Gaza, ABC News reported.
The Israeli allegations prompted Canberra to suspend funding for its Gaza programs. DFAT is now announcing a review, however.
World Vision earlier said it was "shocked" by the Israeli allegations.
"Based on the information available to us at this time, we have no reason to believe that the allegations are true. We will carefully review any evidence presented to us and will take appropriate actions based on that evidence," the charity said in August.
The Gaza Strip has been ruled by Hamas, which refuses to recognize the state of Israel, since June 2007, after the group came to power in free elections a year earlier. Israel and Hamas have fought three wars since 2008.
Tel Aviv holds Hamas responsible "for all attacks at Israel from the Gaza Strip."
You can share this story on social media: