At least 6 dead in latest Mogadishu car bomb attack – reports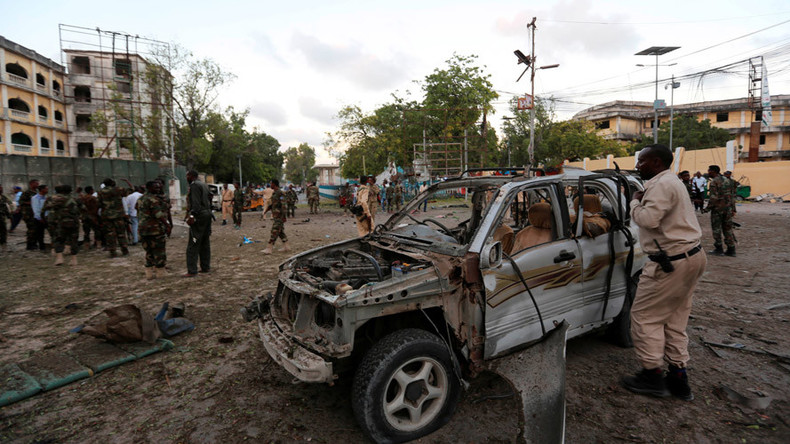 At least six people were killed after a suspected suicide car bomb rocked the Somali capital of Mogadishu Tuesday. The explosion occurred near the city's National Theatre, less than 1km from the presidential compound.
"A suicide car bomb rammed into a checkpoint near the National Theatre. It is too early to know details and casualties," local police officer Ahmed Hussein was quoted as saying by Reuters.
"Casualty numbers may rise. There were pedestrians along the street at the time of the explosion," he told Reuters.
Video verified by RT from the area around the National Theatre shows destroyed cars and debris scattered across the ground.
Local media have reported conflicting death tolls, ranging from five to seven people dead. The Mogadishu mayor's spokesman Abdifitah Halane confirmed six people had been killed, according to AP.
Last week, at least five people were killed and 12 others were injured in two separate car bombings in the Somali capital.
Reuters reported that the explosion, which occurred just before 6pm local time, was followed by gunfire.
The theater is located beside a radio station and restaurant. Journalists were reported to be injured in the explosion, which came after the country's new Prime Minister Hassan Ali Khaire named his cabinet.