Erdogan says relations with 'fascist & cruel' Europe may be reviewed after April referendum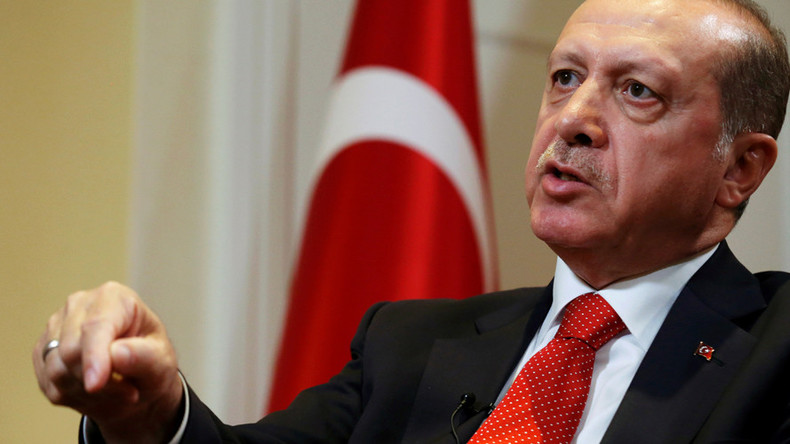 Turkish President Recep Tayyip Erdogan said Ankara may re-evaluate its relations with the EU if a constitutional referendum granting him additional powers passes on April 16, warning that "it will be a different Turkey" then.
This is the latest threat coming from Turkey amid a row it is having with several European nations, particularly the Netherlands, which has barred Turkish officials from attending and speaking at referendum campaign events organized to drum up 'Yes' votes from Turkish citizens living in Europe.
Speaking in Ankara on Tuesday, the Turkish president sounded certain that his country's citizens will give him additional powers, despite the European resistance.
Following the referendum on April 16, "it will be a different Turkey," he said, as cited by Anadolu news agency.
Erdogan said he would have more leverage when negotiating with Brussels on Turkey's accession to the EU. Turkey applied for membership in 1987, but talks stalled in 2007, as Germany and France opposed full membership for its NATO ally.
"That's not how it works. We will do whatever is necessary [in Turkey's interests]," Erdogan said.
"Once April 16 is over, we will sit at the table. This cannot continue this way. We, as Turkey, will do what is necessary," he said, as cited by Hurriyet Daily News.
Erdogan also pledged that, after the referendum, the Dutch government would be held accountable for injuries sustained by Turkish protester Huseyin Kurt when he was bitten by a police dog as a pro-Ankara rally was being broken up in Rotterdam. Kurt has been praised as a hero in the Turkish media.
"We will hold them to account after April 16 for dragging my brother Huseyin Kurt to the ground in the Netherlands," Erdogan said.
The Turkish president added that Europe today reminds him of "the racist, fascist and cruel" continent from before World War II.
The relationship between Turkey and the EU has gone into a tailspin recently, as some member countries have prevented senior Turkish officials from campaigning for the referendum. Several rallies have been cancelled in Germany, the Netherlands, and Austria, for which Ankara has accused them of applying 'Nazi' methods.