Russia effectively fights terrorists in Syria, Europe should work with Moscow – French MP's to RT
Published time: 18 Mar, 2017 18:27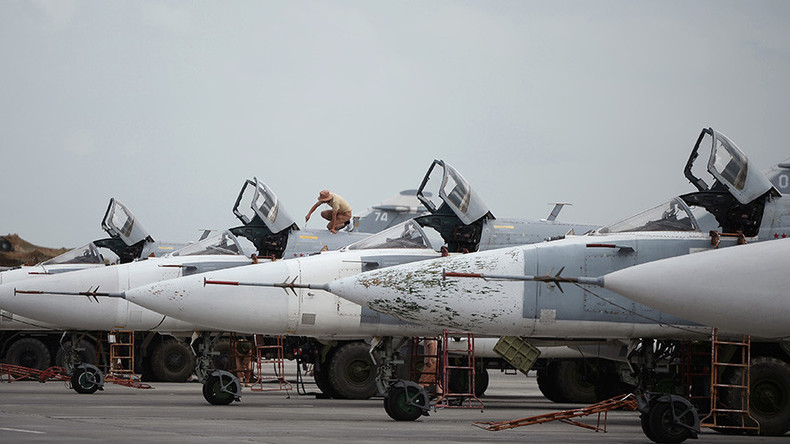 European states, along with the US, should change their attitude and policy towards the Syrian conflict by joining Moscow and Damascus in their fight against Islamist terrorism, which has proven "successful", French MPs told RT during their visit in Moscow.
Europe "should be realistic and give priority to destroying Islamist terrorism," Jacques Lamblin, a lawmaker from the center-right Republican Party told RT, adding that European countries should join in efforts with Russia and the Syrian President Bashar Assad, who in fact "rules the country."
Lamblin went on to criticize Europe's approach to the moderate rebels operating in Syria, whom he denounced as "moderate terrorists." He said that helping them in order to "get rid of Assad turned out to be a bad idea because they turned against the French and the Western forces."
He also praised Russia's strategy in the Syrian conflict as "very wise", including dealing with Islamic State (IS, formerly ISIS/ISIL).
"The Russians, though, said that it was necessary to work with Assad to target Daesh [Arab acronym for ISIS]… and that's what has actually proved successful," the official pointed out.
His words were echoed by another member of the French parliamentary delegation that visited Moscow, Michel Voisin. Speaking to RT, he said Russian military support for the Syrian forces "significantly helped to reduce the activity of Daesh in the Middle East".
"Their [Islamic State's] activity does continue, but, in Syria, it is certainly been reduced. I think we need to continue combining our forces in order to end the conflict and make the region a peaceful and stable place," he stressed.
Earlier, the head of the French delegation, Thierry Mariani, praised Russian efforts in fighting jihadists in Syria as he met with Vyacheslav Volodin, the Speaker of Russian State Duma. "I would like to welcome Russia's success in Syria," he said, as cited by TASS.
Mariani went on to say that he "saw all those humanitarian efforts Russia takes to help civilians [in Syria]" and expressed his regret over the fact that "the western countries still regard terrorists and the Syrian government as equal [threats] thus only contributing to the continuation of war."
The French delegation arrived in Russia on March 15 for a three-day visit that included various meetings and panel discussions with lawmakers from both houses of parliament.
The officials discussed fighting international terrorism, the wars in Iraq and Syria, the Middle East situation as well as questions of the inter-parliamentarian cooperation between France and Russia, the head of the State Duma's International Affairs Committee, Leonid Slutskiy, told Russian media.
The French delegation had already visited Russia twice, in 2015 and 2016. The French MP's also visited Aleppo after it was liberated by Syrian government forces supported by Russia.
Mariani noted that without Moscow's support, Syria "would have had a chance of falling into the hands of terrorists".
The latest comments of the French parliamentarians come as opposition fighters and their families are being evacuated from the last remaining opposition-held stronghold in Homs, central Syria, under a Russian-brokered evacuation deal, which was signed earlier this week.
According to Homs' governor, Talal al-Barazi, the first group of rebels that included some 300 fighters and more than a thousand of their family members already left the city.