German nuclear plants shuttered, jets scrambled after passenger plane scare
Published time: 10 Mar, 2017 21:37
Edited time: 11 Mar, 2017 13:54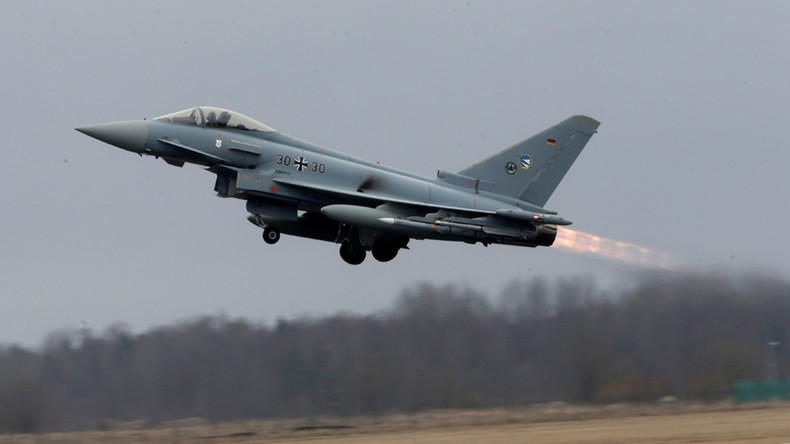 Five nuclear power plants in Germany were briefly shut down after a commercial plane lost radio contact while flying over German airspace.
The Air India jet, with 231 passengers and 18 crew members on board, was traveling from Ahmedabad to London when it went missing from air traffic control radio frequencies for 22 minutes from 10:27am GMT Friday morning.
The communications blackout resulted in two German Luftwaffe fighter jets being scrambled to escort the plane, Spiegel reported.
As part of "pre-alarm" measures in Germany, fighter jets are on standby to assess any wayward aircraft traveling in the nation's airspace that could pose a threat.
With the fate of the passenger jet unknown for some time, several nuclear power plants were also temporarily cleared. Energy plants in Brunsbuttel, Brokdorf, Lingen, Unterweser and Grohnde in northern Germany were all affected, reported N-TV.
However, Germany's Environment Ministry has said that the Grohnde nuclear power plant had already been closed for inspection.
According to a brief statement from Air India, flight AI171 lost contact in Hungarian air space due to radio "frequency fluctuation." The plane landed safely and no injuries to passengers were reported following the dramatic mid-air scare.
#AI171 lost contact in Hungarian air space today. This happened due to frequency fluctuation. Flight landed safely (1/2)

— Air India (@airindiain) March 10, 2017
...Pax well taken care & all pax are safe. Air India always takes well precaution of pax safety. (2/2)

— Air India (@airindiain) March 10, 2017