Syria calls on UN to 'force' Turkey to withdraw troops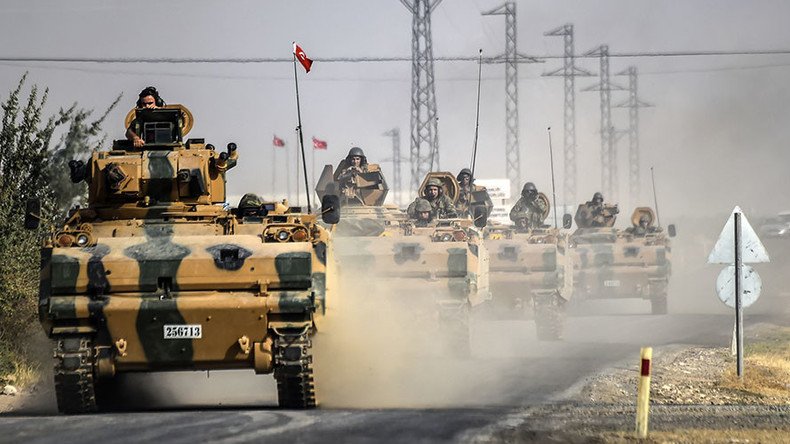 The Syrian government has reportedly complained to the UN about Turkish troops on its territory and has asked the UN Security Council (UNSC) to end "Turkish aggression." It follows a reported attack on the Syrian Army by Turkish forces.
The UNSC should "force Turkey to withdraw its invasion forces from Syrian land and stop the attacks," the Syrian Foreign Ministry said, as cited by the state-run Sana news agency.
The request came in letters addressed to UN Secretary General António Guterres and the chair of the UN Security Council, currently the UK, the agency said.
Syria accused Ankara of killing "thousands of its innocent sons and destroying Syrian infrastructure."
On Thursday, Damascus reported that one of its border guard positions near the city of Manbij in northern Syria had been shelled by rockets fired by Turkish troops.
A Syrian general speaking to Sana on condition of anonymity said the attack was "an attempt to stop the success and progress made by the Syrian Army, and backing forces, in its war against terrorist organizations and the affiliated groups, to restore stability and security to Aleppo countryside and the whole Syrian territories."
Turkey launched a military operation in Syria in August 2016, saying it was necessary to fight the terrorist group Islamic State (IS, formerly ISIS/ISIL) and "Kurdish terrorists."
Ankara considers Kurdish militias in Syria affiliates of a Turkey-based insurgency and has attacked them on numerous occasions throughout the Syrian conflict.
You can share this story on social media: