South Korean court upholds President Park's impeachment, removing her from office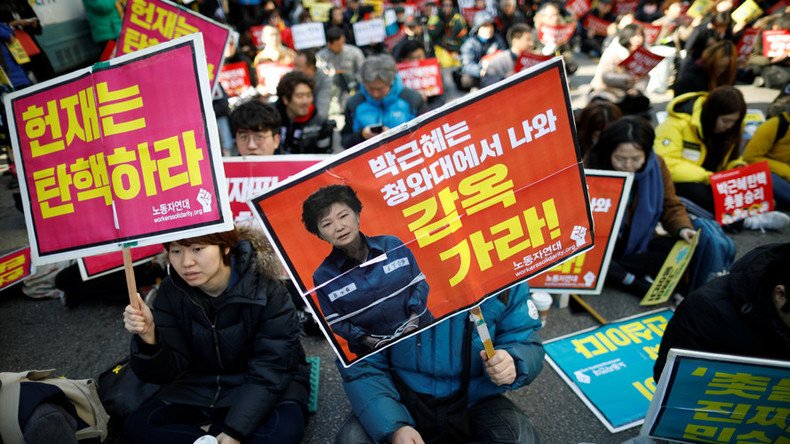 The Constitutional Court of South Korea on Friday upheld the impeachment of President Park Geun-hye over her involvement in a high-profile graft scandal that led to the country being gripped with protests.
The court's verdict was broadcast live on national channel YTN, with all eight judges voting to impeach Park.
"We remove Park Geun-hye from office," Lee Jung-mi, acting president of the court, has announced. "Her actions betrayed the people's confidence. They are a grave violation of law which cannot be tolerated."
An early presidential election is now to be held within 60 days, in accordance with the South Korean constitution.
Thousands of South Korean protesters, both supporting and opposing the impeachment of President Park Geun-hye in connection with a corruption case, are rallying in the streets of Seoul as the Constitutional Court has upheld the removal of Park from office.
The smaller pro-Park rally could be seen on an AP feed waving South Korean and American flags.
The corruption scandal involving Park and her close associate Choi Soon-sil, who was found to be meddling in government affairs despite holding no formal post, broke out in October, sending the country into a continuous string of graft cases and protests. Choi allegedly assisted Park in extorting money from corporations, including tech giant Samsung.
Park was impeached by the South Korean parliament in December 2016, and Choi has been arrested.
You can share this story on social media: