Spanish 10yo takes €10K from grandma's savings, hands it out to classmates
Published time: 9 Mar, 2017 15:30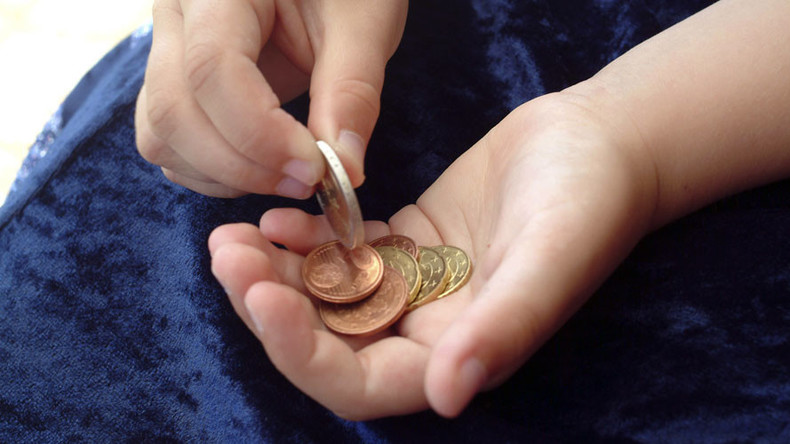 In an extraordinary act of generosity, a boy from the city of Caldes de Montbui, near Barcelona, took his grandmother's savings and handed them out to his classmates, Spanish media report. The money was meant to be spent on medical equipment.
Teachers at the school noticed that pupils were carrying €100 (US$105) notes to the canteen during lunchtime, Catalunya Press reports. They questioned them and soon discovered the exceedingly generous 10-year-old, who admitted he had found an envelope containing €10,000 in €100 notes and had distributed the money among his classmates.
The teachers at the Escola Montbui primary school immediately contacted the children's parents, asking for the money to be handed back. A call to return the money was also made on local radio station Onda Cero.
"This morning a fifth-form primary school pupil has distributed €100 notes he'd taken from his house. If your child has been given any of this money, please contact the school immediately so it can be returned to the pupil's family," the announcement said.
"More than €10,000 needs to be recovered. We ask for your utmost understanding and cooperation. This is not a joke," it added.
Most of the money has been recovered and returned to the boy's grandma, Europa Press reports.