US & South Korea drills may lead to 'actual war', North Korea warns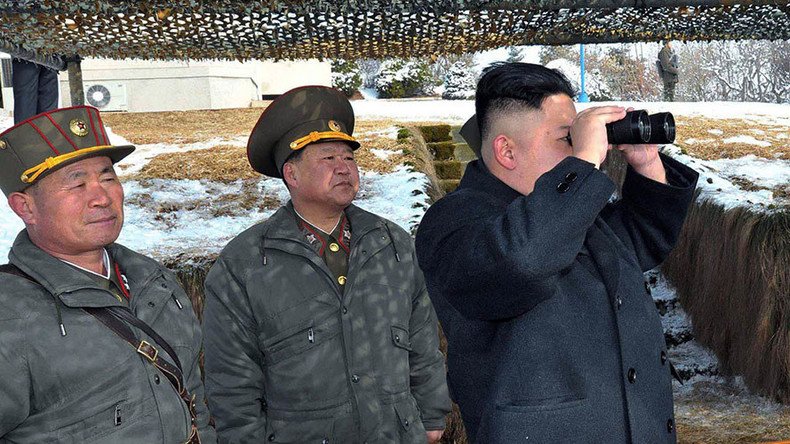 North Korea has warned that US and South Korean joint military exercises could result in "actual war."
North Korean diplomat Ju Yong Choi described the joint military exercises as "massive, unprecedented" and a "major cause of escalation of tension that might turn into actual war," reported Reuters.
The diplomat, speaking in Geneva to a UN-sponsored conference on disarmament, said the ongoing exercises were aimed at conducting a "pre-emptive nuclear attack" against Pyongyang.
The latest comments come amid rising tensions on the peninsula, with the US deploying the first elements of its anti-missile defence system to South Korea.
In response, US Disarmament Ambassador Robert Wood said North Korea was "a pariah, an outlier" which violated international laws with its ballistic missile and nuclear tests.
READ MORE: US military bases in Japan 'targeted in missile launch drill' – N Korean state media
On Tuesday the first pieces of the US missile defence system – Terminal High Altitude Area Defence (THAAD) – arrived in South Korea, reported Reuters. THAAD is designed to detect and destroy incoming missiles from North Korea which threaten civilian populations.
Last month US Defense Secretary James Mattis said no countries had anything to fear from THAAD "other than North Korea."
North Korea on Monday launched four missiles into the Sea of Japan as part of a drill it said was part of an exercise which simulated the targeting of US military bases.
Earlier this month the US and South Korea began their annual joint military exercises, known as Foal Eagle. Last year 17,000 US troops and 300,000 South Koreans were involved in the exercises.
This year's manoeuvers have been described as the "largest-ever" by the South's Defense Ministry, reported Reuters.
The exercises run until the end of April. Last year's drills saw a "pre-emptive strike" on simulated North Korea weapon silos staged with 90,000 South Koreans and 15,000 US troops involved.
You can share this story on social media: