Malaysia bans all N. Koreans from leaving country in tit-for-tat after Pyongyang's ban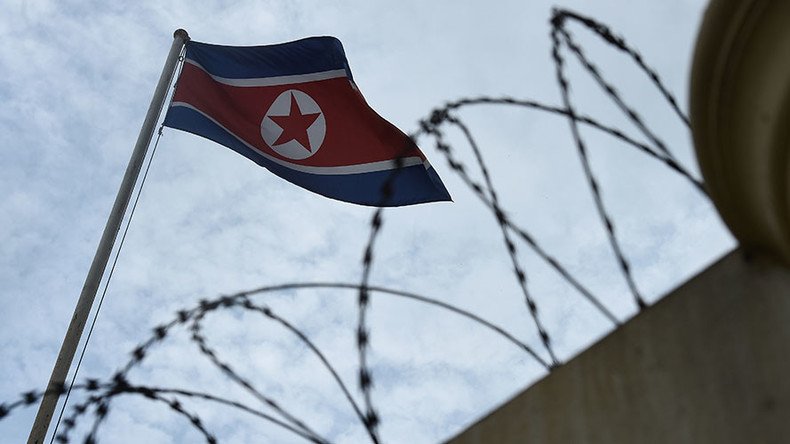 Malaysia banned North Korean citizens from leaving the country after Pyongyang banned all Malaysians from leaving North Korea over the investigation into the recent killing of Kim Jong-un's half-brother in Kuala Lumpur.
Malaysian Prime Minister Najib Razak urged Pyongyang to immediately allow all Malaysian citizens to leave, and slammed the move.
"This abhorrent act, effectively holding our citizens hostage, is in total disregard of all international law and diplomatic norms," Najib was quoted by Reuters as saying, adding that he had called an emergency meeting of the National Security Council.
Najib said he also ordered the police "to prevent all North Korean citizens in Malaysia from leaving the country until we are assured of the safety and security of all Malaysians in North Korea."
Malaysian police cordoned off the North Korean embassy in Kuala Lumpur in order to establish the number of officials inside, Deputy Home Minister Nur Jazlan Mohamed said, according to Reuters.
"We are trying to physically identify all the embassy staff who are here," the minister said, adding that no one will be allowed to leave the building "until we are satisfied of their [officials'] numbers and where they are."
At least three North Korean nationals allegedly behind Kim's murder could be hiding inside the embassy, the police said.
The Malaysian police chief earlier said that three Malaysians who are wanted over Kim Jong-un's half-brother's murder are hiding in the North Korean Embassy, as cited by Reuters. He added that North Korean authorities are not cooperating with their Malaysian counterparts in the case.
It comes a day after Pyongyang announced the expulsion of the Malaysian ambassador within 48 hours, KCNA news agency reported, following an earlier announcement by Malaysian authorities that they were expelling the North Korean ambassador.
On Saturday, North Korean Ambassador Kang Chol was declared persona non grata after he failed to show up at the Malaysian Ministry of Foreign Affairs, despite the government's request.
The North Korean leader's half-brother was killed at Kuala Lumpur International Airport in mid-February, with the assassins using VX nerve agent, classified by the UN as a weapon of mass destruction.
Two women, Doan Thi Huong from Vietnam, and Siti Aisyah from Indonesia, have been charged with the murder. The suspects were caught on CCTV approaching Kim, with one putting a cloth – allegedly containing VX – over this face.
You can share this story on social media: