US troops spotted in armored convoy near Manbij, Syria (VIDEO)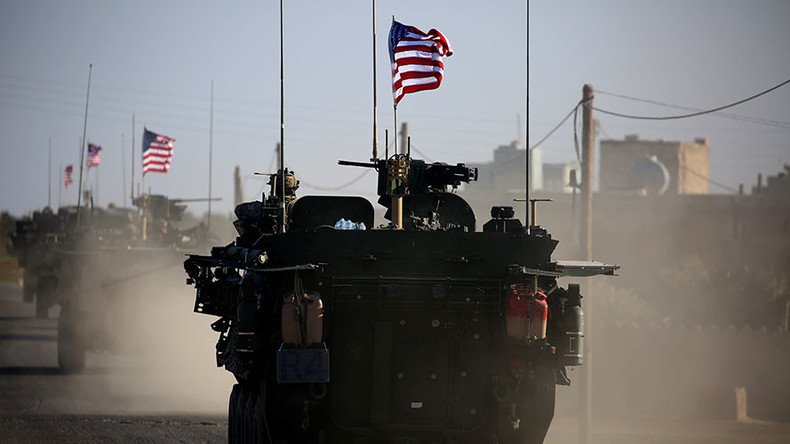 American soldiers have been spotted traveling in an armored convoy near the Syrian city of Manbij, with a US spokesman calling it a "deliberate action" aimed at ensuring Islamic State (IS, formerly ISIS/ISIL) is defeated.
READ MORE: US deploys force in Manbij as 'visible sign of deterrence' - Pentagon
Footage obtained by Ruptly shows the US troops traveling in a convoy on Saturday as an American flag flies high over one of the armored vehicles.
The video was filmed amid sporadic exchanges of fire between the Kurdish-affiliated Manbij Military Council (MMC) and Turkish troops in areas west of Manbij.
The US-led coalition in Syria confirmed the presence of American forces around Manbij on Saturday, after the MMC published one of the first video accounts of US forces in northern Syria on social media.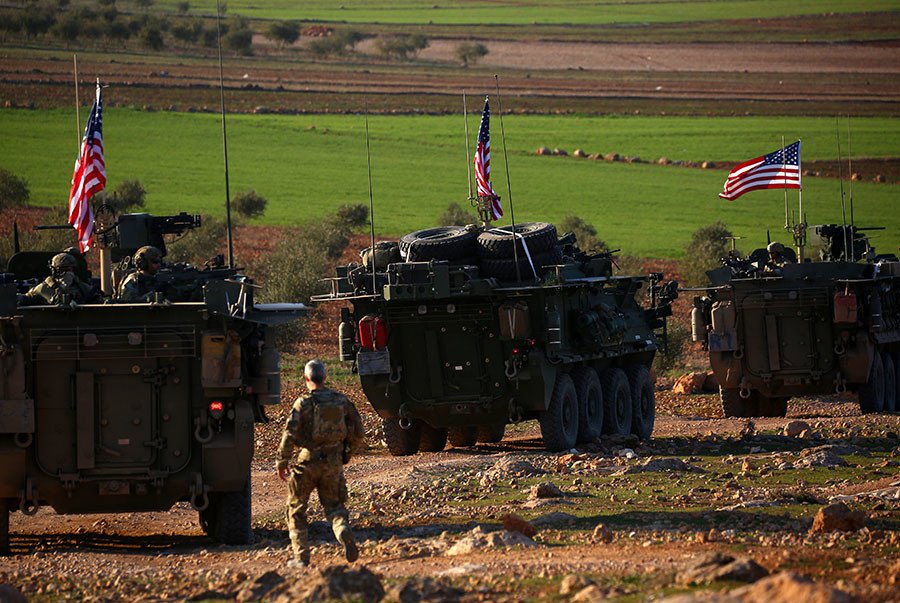 Colonel John Dorrian, spokesman for the Combined Joint Task Force – Operation Inherent Resolve, tweeted that the deployment was a "deliberate action" taken to assure that forces within the US-led coalition "deter aggression" and "keep the focus on defeating ISIS" elsewhere.
The statement was in response to an article tweeted by Kurdish news outlet Rudaw, which said that US forces had been spotted in Manbij on Friday.
Amid clashes with Turkish-backed forces, Manbij Military Council published video reportedly of US forces arriving north of Manbij on Friday. pic.twitter.com/3Jh2ZFPwAc

— Rudaw English (@RudawEnglish) March 4, 2017
This does not mean an increase in the overall number of US forces present in Syria, though, according to a military official quoted by New York Times.
The presence of US troops comes after a spokesman for Turkish President Recep Tayyip Erdogan reiterated Ankara's demands for Syrian Kurdish militia units, the YPG, to leave the city and retreat east of the Euphrates. He warned that they could be moved out by force if they do not comply.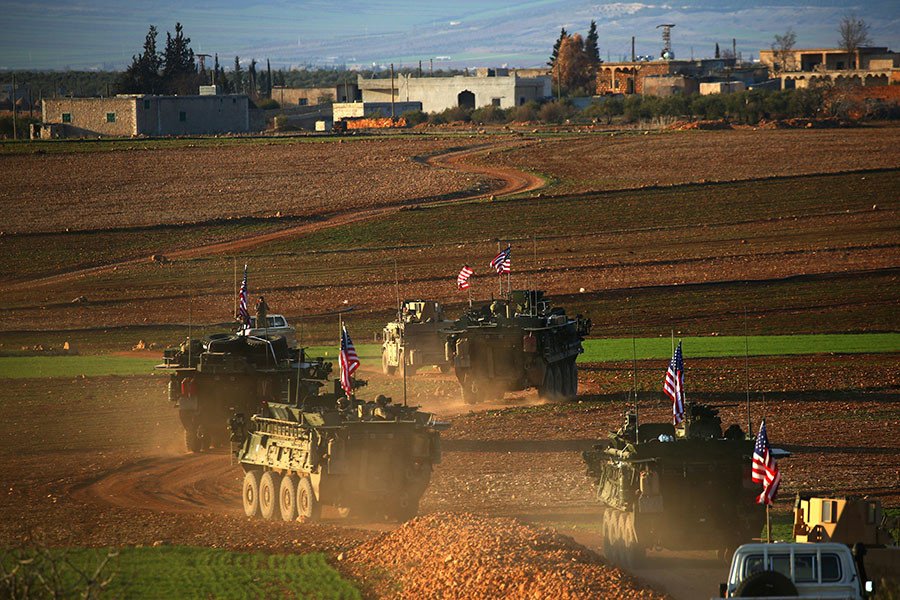 On Thursday, the MMC announced it had struck a deal with Russia to hand over 20 villages between Manbij and Al-Bab to the Syrian army, as a buffer zone between the Kurdish-led Syrian Democratic Forces (SDF)and the Turkish-led rebels.
The US-led coalition was aware of the location of Russian-backed Syrian forces, Pentagon spokesman Captain Jeff Davis told reporters Monday.
"They are certainly aware of where we are, and we are aware of where they are. There is no intention between the two of there being any conflict against any party other than ISIS," Davis said.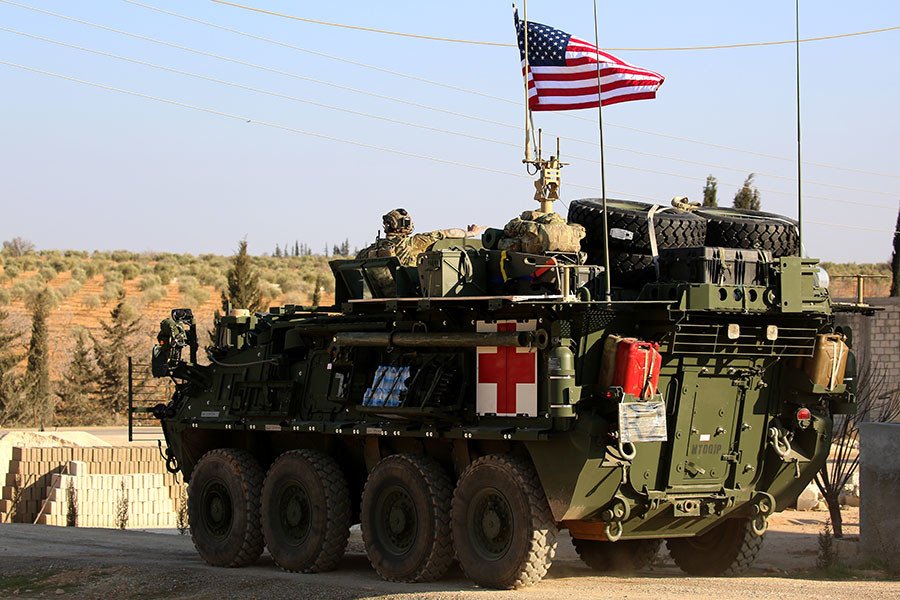 Turkey launched Operation Euphrates Shield in August, both to clear IS from areas near the Turkey-Syria border, and to prevent Kurds from extending their control in the region. To achieve the objectives, Ankara wants to capture both Raqqa and Manbij to create a 5,000 sq km "safe zone" in northern Syria.
However, Ankara said on Sunday that it would not oppose the Syrian Army over control of Manbij.
"We do not consider the scenario under which the Syrian Army would enter Manbij, as [a] negative one. The Kurdish self-defense units are leaving the city. The Syrian land must belong to the Syrians," Turkish Prime Minister Binali Yildirim said, according to Sputnik.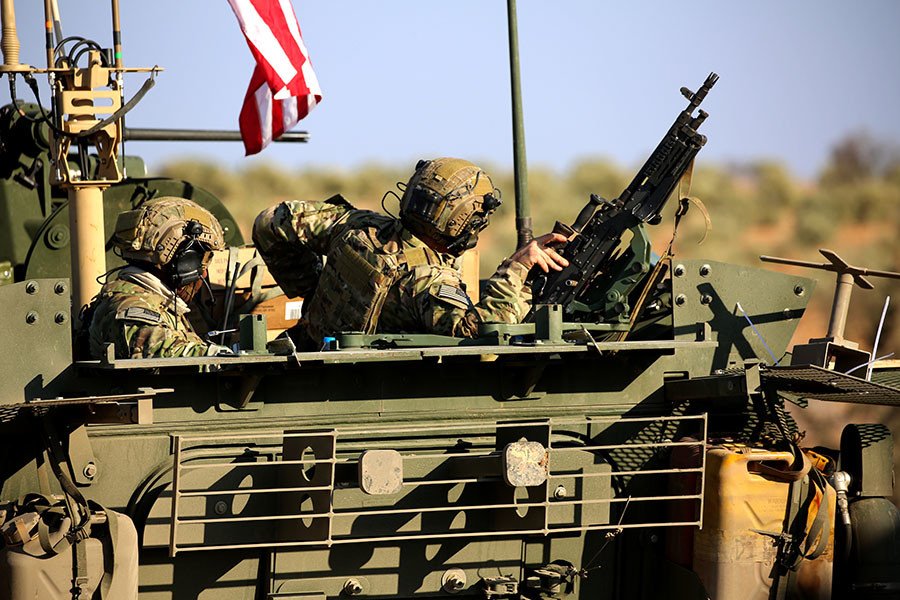 You can share this story on social media: