NASA releases software catalog allowing space enthusiasts to be astronomers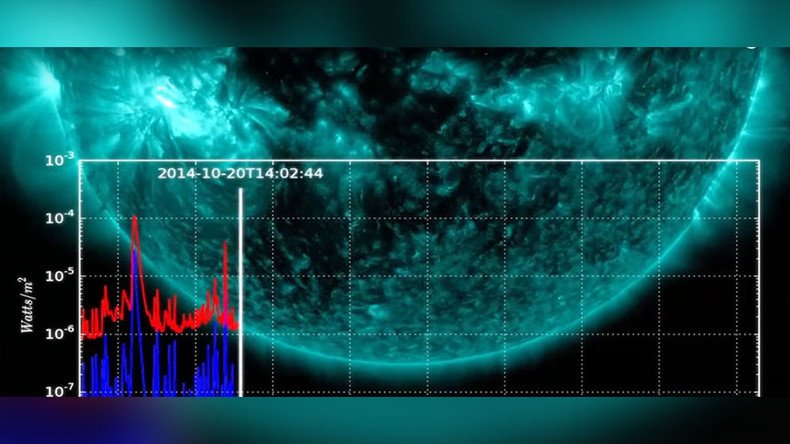 NASA has opened its software catalog to the masses, sharing its expertise on subjects ranging from launching spacecraft to creating advanced drones. It also includes a spacewalk game, allowing players to "repair" the International Space Station (ISS).
Those who aren't literal rocket scientists would likely not find themselves using codes on the complexities of cryogenics or propulsion, but other applications could be useful and amusing to the Average Joe.
For instance, an iPad app takes users on a guided tour of the Glenn Research Center, offering a glimpse of the research and development facility. It also shares old-school interactive media from between 1941 and 1979.
Android users can also have their fun by downloading the Space Weather App, which allows them to monitor meteorological changes beyond the confines of Earth.
Those who are interested in seeing Earth from a whole new perspective can do so using the Worldview tool, which lets users browse and download imagery from NASA's Earth observing satellites. The tool was originally created to provide information in crisis scenarios, such as floods and wildfires.
And then there's the spacewalk game, which allows players to be be part of a number of activities on the ISS, including fixing a tear in the solar array by riding a robotic arm to repair it.
The catalog, released Thursday, is available in both hard copy and online. Although it is the third edition, a number of the software packages are being released for the first time. All are being offered free, without any royalty or copyright fees, though some have access restrictions.
NASA believes the release is a way to support innovation, believing it has the capability to create jobs.
"The software catalog is our way of supporting the innovation economy by granting access to tools used by today's top aerospace professionals to entrepreneurs, small businesses, academia, and industry," Steve Jurczyk, associate administrator for NASA's Space Technology Mission Directorate (STMD) in Washington, said in a statement.
"Access to these software codes has the potential to generate tangible benefits that create American jobs, earn revenue and save lives."
Those sentiments were echoed by Dan Lockney, NASA's Technology Transfer program executive.
"Software has been a critical component of each of NASA's mission successes and scientific discoveries. In fact, more than 30 percent of all reported NASA innovations are software," he said. "We're pleased to transfer these tools to other sectors and excited at the prospect of seeing them implemented in new and creative ways."
The catalog is a product of NASA's Technology Transfer program, which is managed by the Space Technology Mission Directorate (STMD). The full searchable database can be found here.
You can share this story on social media: