Malaysia condemns use of VX nerve agent in Kim Jong-nam murder, works closely with OPCW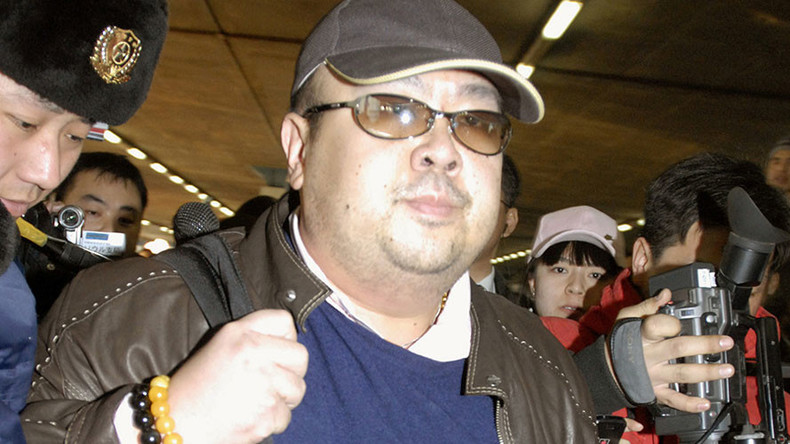 Kuala Lumpur has "strongly condemned" the use of the VX toxic nerve agent on its soil to assassinate the half-brother of the North Korean leader in Malaysia last month, adding that it remains in close contact with the chemical weapons watchdog over the incident.
"The Ministry strongly condemns the use of such a chemical weapon by anyone, anywhere and under any circumstances. Its use at a public place could have endangered the general public," Malaysia's Foreign Affairs Ministry said in a statement.
VX nerve agent is a tasteless and odorless liquid with an amber-like color that interferes with the signals that travel between the brain and muscles. Once administered it causes convulsions, loss of consciousness, paralysis, and ultimately death, because of respiratory failure. Being an extremely toxic organophosphate, it is classified as a weapon of mass destruction by United Nations Resolution 687.
The foreign ministry stated that Malaysia complies with international set norms and does not "produce, import, export or use" any forbidden nerve agents including VX, allegedly used to murder Kim Jong-nam on February 13 at Kuala Lumpur airport.
Read more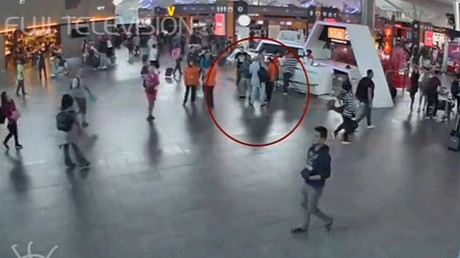 The statement added that the foreign ministry is in close contact with the Organisation for the Prohibition of Chemical Weapons (OPCW) regarding the incident.
Meanwhile, the investigation has released one of the suspects in the high-profile murder case, due to insufficient evidence. The North Korean man, Ri Jong Cho, is now expected to be deported from Malaysia for visa violations. Seven other North Korean men wanted for questioning over the murder are still at large.
On Wednesday, Malay authorities went on to charge two women with murder after they allegedly smeared VX nerve agent on Kim Jong-nam. CCTV footage from the airport terminal showed a woman approaching him from behind and wrapping a cloth around the face of a startled Kim Jong-nam.
The alleged North Korean leader's half-brother can then be seen staggering around and asking for help, complaining of blurry vision – a symptom of VX poisoning. Nam died on his way to a hospital.
Earlier, one of the women claimed she was paid $90 dollars for the attack, which she believed to have been a prank for a TV show which centered around playing harmless tricks on unsuspecting passengers.
The women, Doan Thi Huong of Vietnam and Indonesian Siti Aisyah, did not enter pleas on Wednesday, after previously denying any wrongdoing, because the magistrate court where charges were read out has no jurisdiction over a murder case.
The lead prosecutor in the case, Iskander Ahmad, told the court he will ask for the case to be transferred to a higher court. He also asked for the women to be tried together. If convicted, they face a mandatory death sentence.
While Malaysian authorities have never directly accused North Korea of being behind the February 13 murder, on Thursday, Kuala Lumpur proceeded to scrap visa-free entry for North Koreans, Associated Press reported.
North Korea has not officially acknowledged that the deceased man is Kim Jong-nam. On Thursday, Ri Tong Il, who once served as the North Korean deputy ambassador to the United Nations, questioned whether the highly poisons toxic agent was used at all.
The diplomat said there is a "strong indication that the cause of death is a heart attack" because he suffered from heart disease, diabetes, and high blood pressure. He argued that samples of the deadly agent found in the autopsy should have been sent to the OPCW.