'Little Giant': RT follows journey of landmine-sniffing 'hero rat' Isaac (DOCUMENTARY)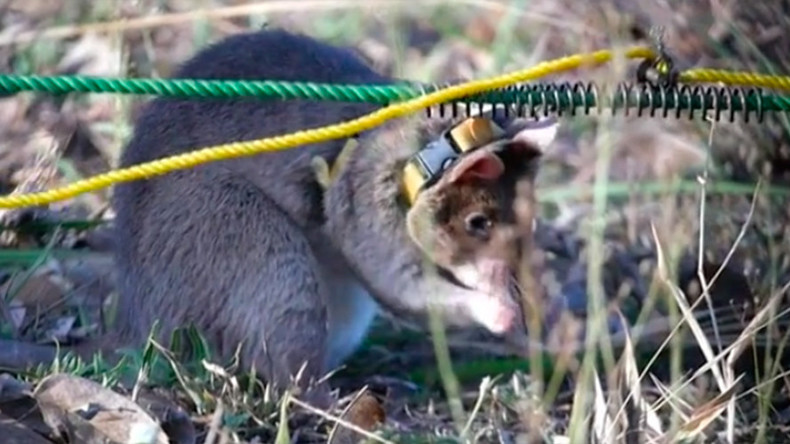 Landmine deaths are a tragic reality in post-war countries, but one brave soul is tackling such dangers one explosive at a time. RT's documentary team visited with Isaac, an unconventional hero who is actually… a rat.
The phrase "real heroes don't wear capes" has never been truer. In fact, Isaac, an African giant pouched rat, looks like a run-of-the-mill rodent.
But despite his appearance, Isaac is far from an everyday sewer rat.
Instead, he's part of the Anti-Personnel Landmines Removal Produce Development (APOPO), a non-governmental organization based in Tanzania which trains rats to detect explosives.
Although he may seem like an unlikely candidate for the job, Isaac and other rats of his kind are actually highly intelligent with a sharp sense of smell and the ability to learn quickly.
They're great at following commands and memorizing their duties, and they're highly social – which makes them a great choice for working alongside humans.
Using their impressive skills, the rats – nicknamed 'HeroRATS' – are able to travel to countries where landmines pose a threat to local populations, including Vietnam, Laos, Angola, and Cambodia – the country which suffers the highest number of landmine accidents each year.
But first, their schooling must begin at the same place as with most young students – kindergarten.
'Isaac: The Story of a Little Giant' follows the rodent's impressive journey from classroom to field training, in an unlikely story of heroism.
You can watch the full documentary here.