First lady turned first vice president: Azerbaijan leader Aliyev appoints wife to top post (PHOTOS)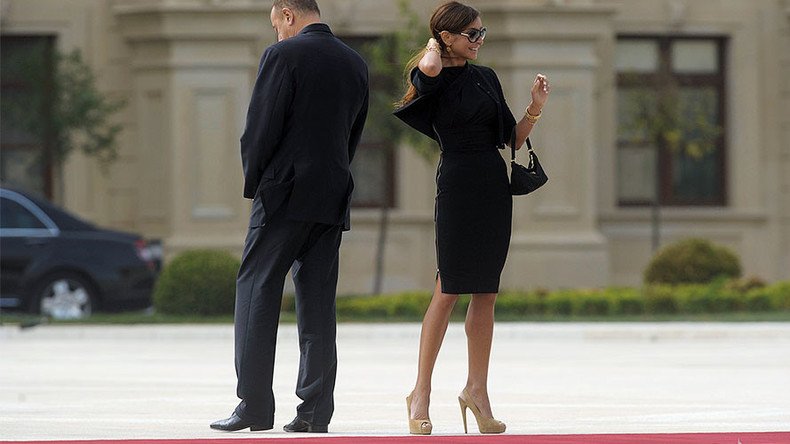 President of Azerbaijan Ilham Aliyev has appointed his wife as first vice president – a newly-established position that would see its holder take over as temporary leader if the president were to step down or prove unable to perform his duties.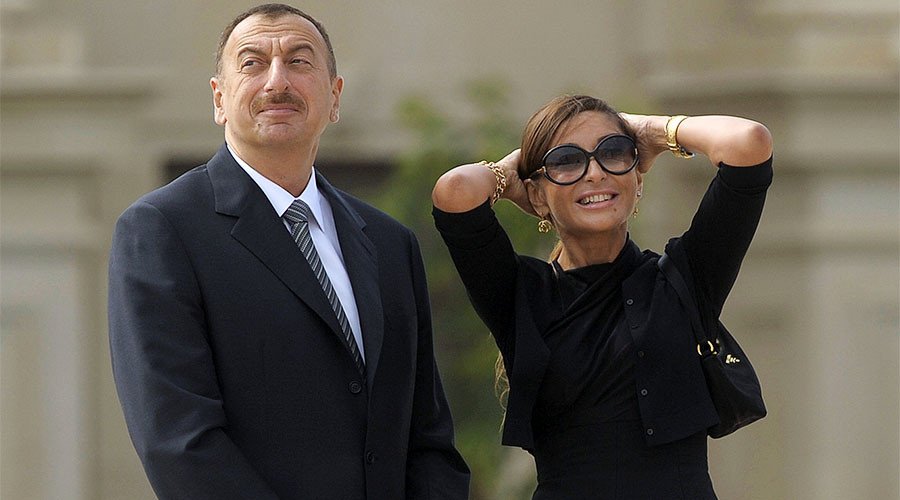 "Mehriban Aliyeva has been playing an important role in the social, political and cultural life of the country for many years," Aliyev said on Tuesday at a meeting of the Azerbaijani Security Council, while announcing his wife's appointment.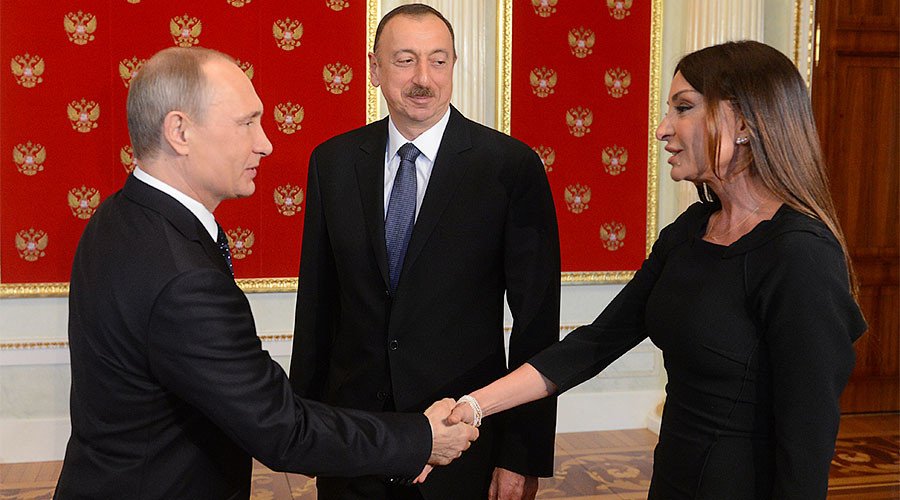 The president's spouse is the first person to hold the post as Azerbaijan's first vice president, as the position was only established through changes to the constitution, introduced following a 2016 referendum.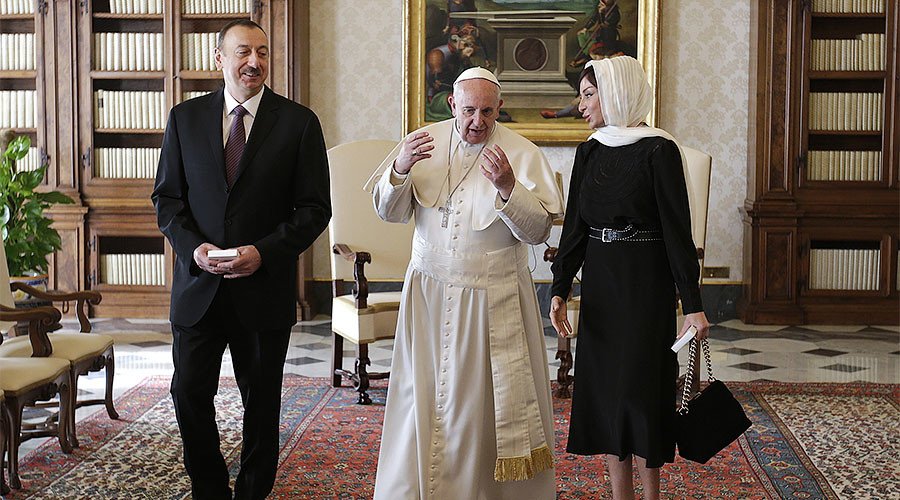 The president also noted that the first lady has held the position of deputy head of the country's main political party, the New Azerbaijan Party – led by Aliyev and founded by his father, Heydar Aliyev in 1992.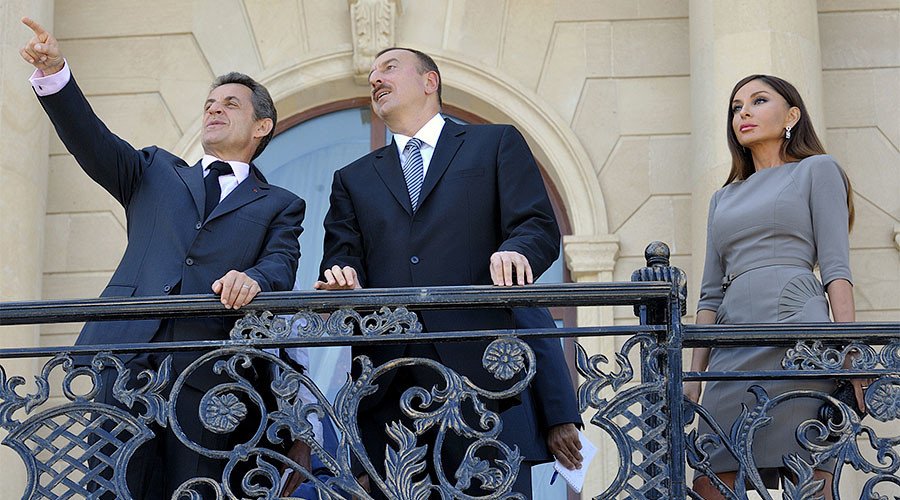 "It is the largest political party in the South Caucasus, it has nearly 700,000 members," Aliyev said, adding that his wife has also been an MP in the Azerbaijani parliament since 2005 and thus has "done a huge job."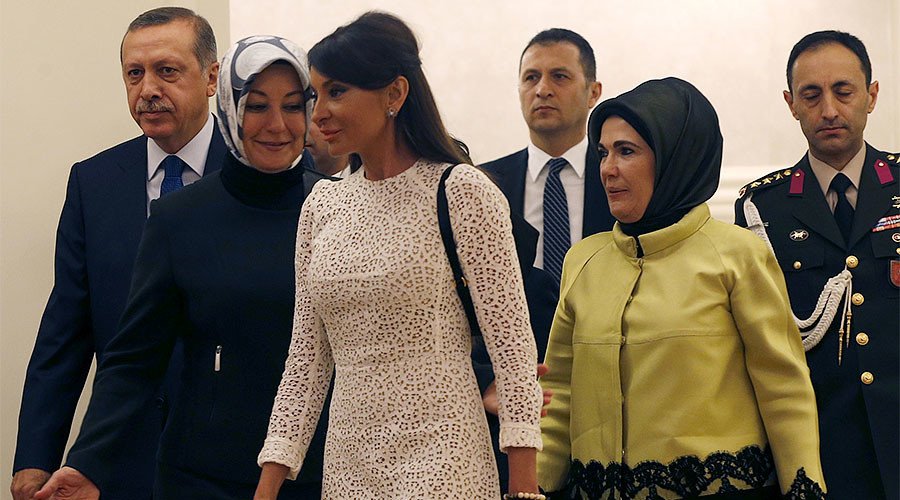 "I fully understand the seriousness of the assigned responsibility and believe that I will be able to justify your, Mr. President, confidence, and the confidence of all people who believe in me," the 52-year-old first vice president said.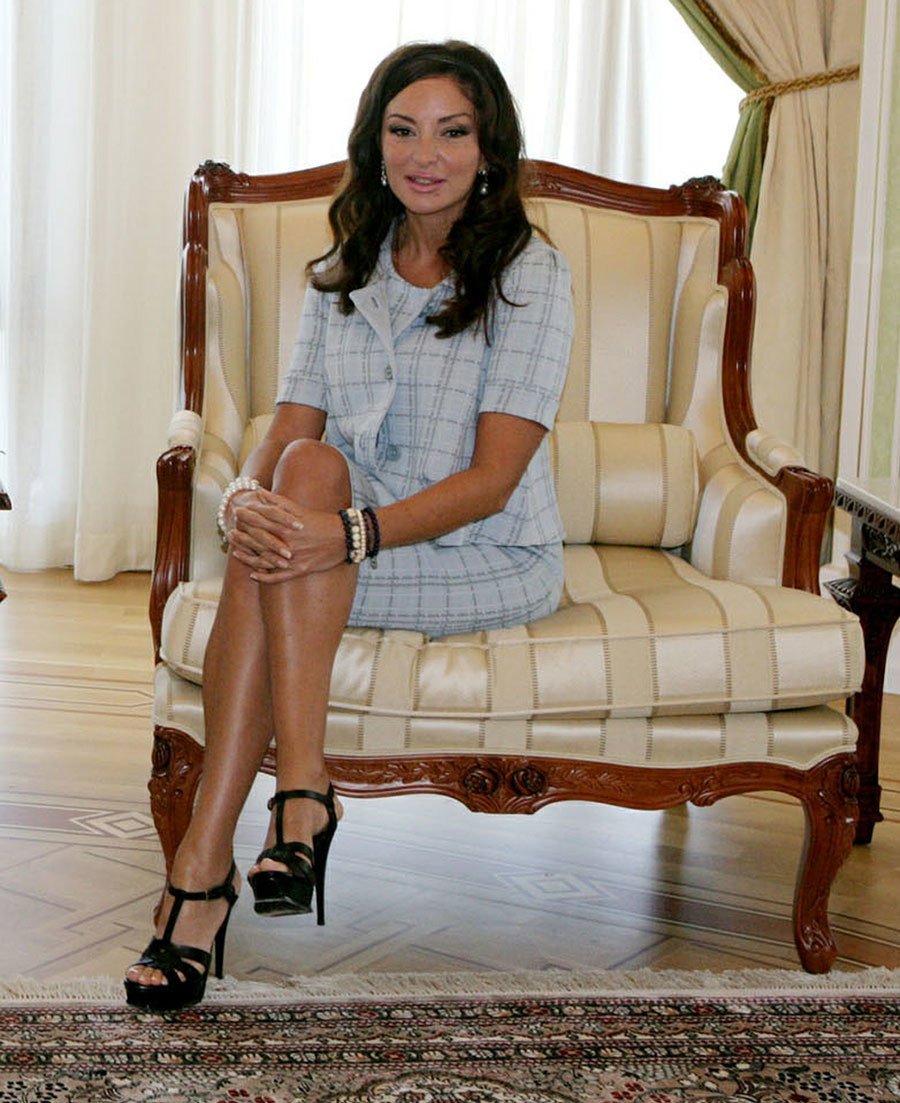 "Your support is behind every success and achievement you've mentioned," the first lady added, addressing her husband of nearly 35 years.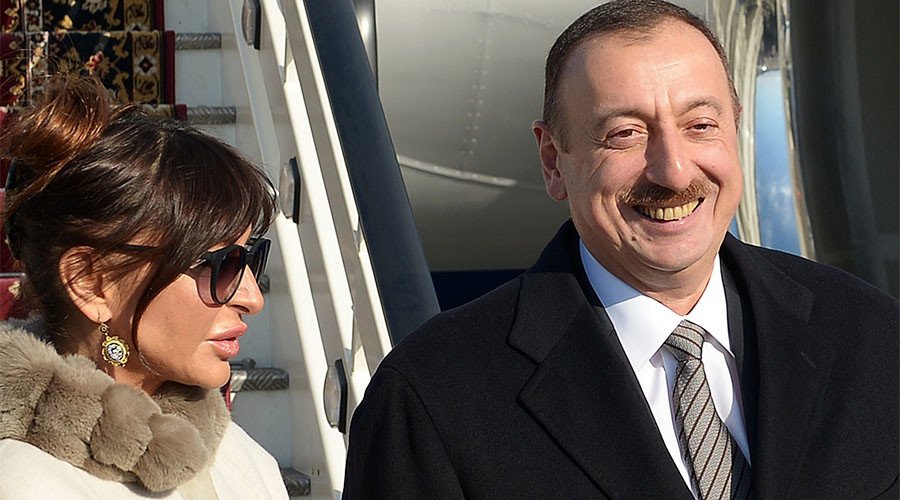 Apart from her political activity, Mehriban Aliyeva has been in charge of promoting culture, education and sports in Azerbaijan, as well as doing charity work. She heads the country's largest NGO, the Heydar Aliyev Fund.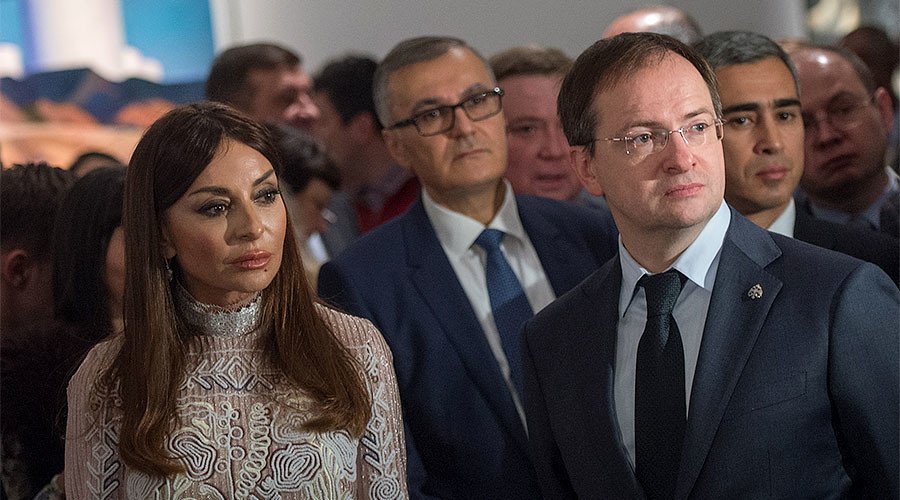 Mehriban Aliyeva was born in Baku, the Azerbaijani capital, in 1964. Graduating as a medical doctor, she also secured a degree in philosophy, defending a thesis on euthanasia.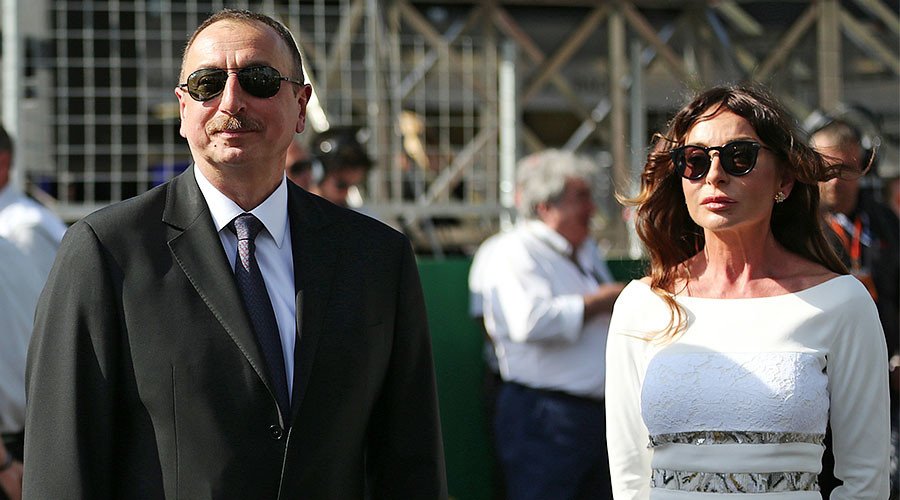 She founded and has served as the head of the 'Fund of Azerbaijan's Friends' for over two decades, has become a UNESCO goodwill ambassador, and received the title of 'Woman of the Year' in her home country.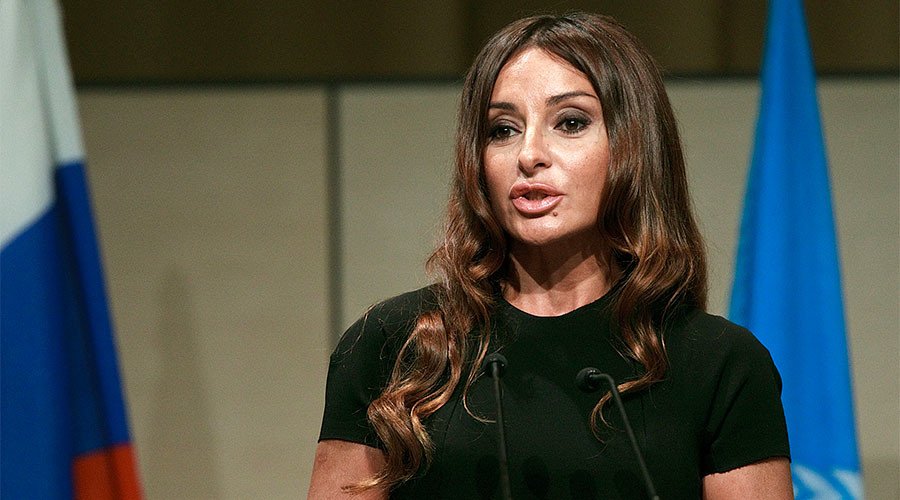 She also has an official Instagram account, @firstladyofazerbaijanofficial.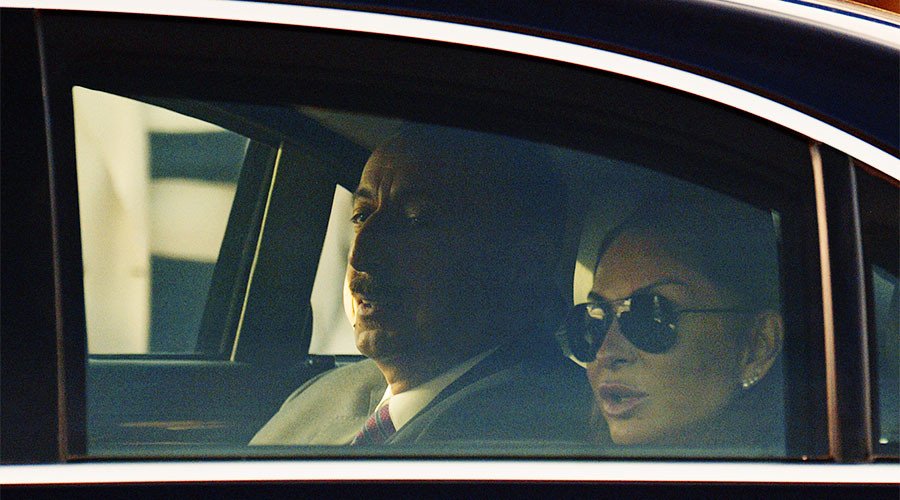 Mehriban Aliyeva's 55-year-old husband has been Azerbaijan's president since 2003. Before that, the nation was headed by his father, Heydar Aliyev, who was in office from 1993. From 1969 to 1982, Heydar Aliyev was also the leader of Soviet Azerbaijan.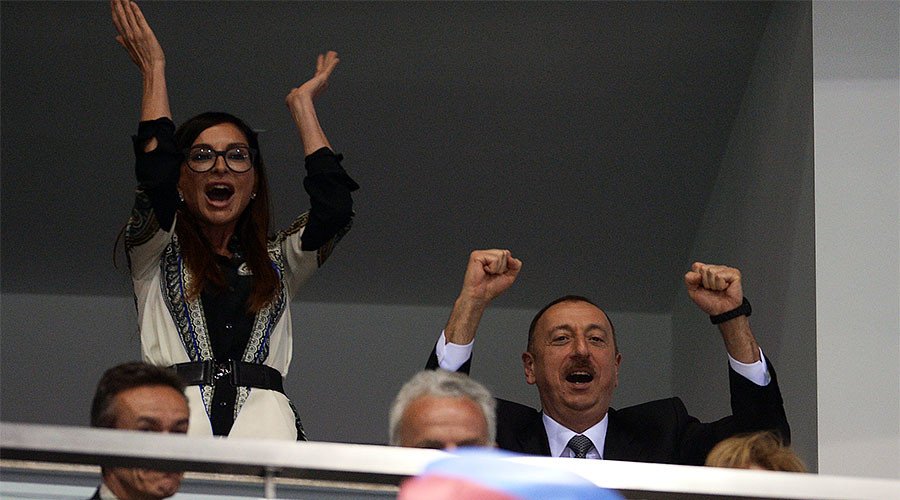 You can share this story on social media: