Japanese zoo kills 57 monkeys for having 'invasive alien genes'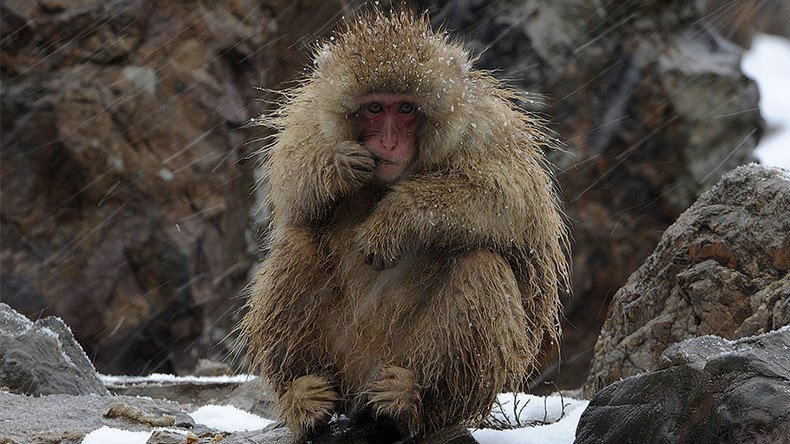 A Japanese zoo has killed 57 snow monkeys, nearly one-third of the species in the facility, for carrying "invasive alien" genes, zoo officials said, adding that the animals were all crossbreeds and culling them is legally allowed.
The incident took place in Takagoyama Nature Zoo in the city of Futtsu, Chiba Prefecture, some 45km from Tokyo.
Zoo officials discovered that of 164 Japanese macaques (also known as snow monkeys), at least 57 were crossbreeds with rhesus macaques.
The monkeys were killed by lethal injection, a Futtsu official told AFP, adding that the zoo operator held a memorial service for the macaques at a nearby Buddhist temple.
Snow monkey-rhesus macaque crossbreeds are considered an "invasive alien species" in Japan, the zoo operator and local officials said.
"They have to be killed to protect the indigenous environment," another official with the Chiba prefectural government told AFP.
The zoo said that the culling was "unavoidable" and decided to take measures to prevent crossbreeding in the future, Japanese broadcaster NHK reported.
The remaining 107 Japanese macaques will be kept in the zoo, which also promised to submit all new-born monkeys to DNA testing, Chiba Nippo newspaper reported.
According to Junkichi Mima, spokesman for conservation group WWF Japan, invasive species like rhesus macaques cause problems "because they get mixed in with indigenous animals and threaten the natural environment and ecosystem."
"Preventing exposures to foreign animals is very important," Tomoko Shimura of the Nature Conservation Society of Japan added.
Japan's Environment Ministry currently allows zoos to keep such crossbreeds.
"There are many zoos in the country which rear animals that became classified as invasive species after the law was created," a ministry official said, as cited by AFP.
The Japanese macaque is the only indigenous primate in Japan, according to the WWF. The rhesus macaque, in contrast, is native to a wide range of countries, including India, Bangladesh, Pakistan, Nepal, Burma, Thailand, Afghanistan, Vietnam and China. Both species are considered 'Least Concern' in terms of threat of extinction, according to the International Union for Conservation of Nature.
However, the IUCN says that there are some local populations of snow macaques which are under threat. The group adds that one of the major threats to the population is 'hybridization' with rhesus macaques in the Chiba Prefecture.
You can share this story on social media: