Diplomats shocked by sudden death of Russian UN envoy Churkin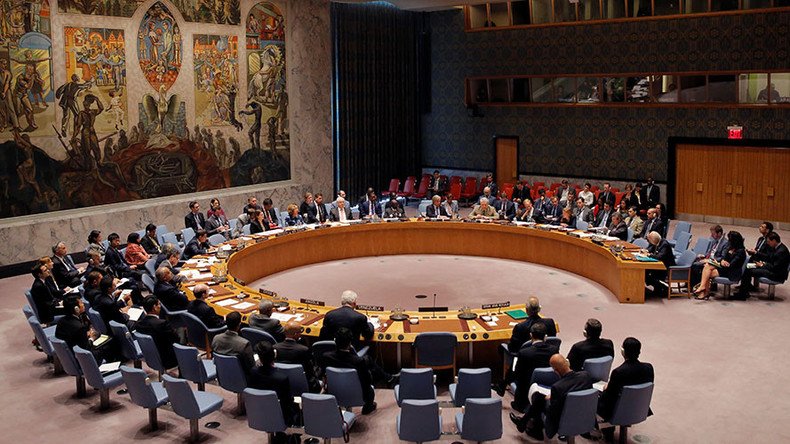 Russia's permanent representative to the United Nations, Vitaly Churkin, has died suddenly in New York, the Russian Foreign Ministry said. The cause of Churkin's death has not yet been released.
21 February 2017

10:54 GMT

RT readers have been sending messages to pay tribute to Vitaly Churkin and express condolences to his family.

"Mr. Churkin was the consummate diplomat and a great representative of the USSR and the Russian Federation. I remember hearing Mr. Churkin many years ago when he was a very new diplomat at the USSR Embassy in Washington DC. doing phone interviews. He answered questions about USSR and US relations a number of times on a Miami Fla. radio station WNWS, Radio 790 on the Al Rantel Show. He was bright and intelligent then, so I wasn't surprised when he was appointed Russian Ambassador to the UN," wrote a reader named Joseph.

"My thoughts and prayers to his family and the people of Russia. If I were going to battle or debate, he would be on my shoulder," wrote another reader.

10:38 GMT

Swedish Foreign Minister Margot Wallstrom expressed her condolences over Churkin's death, at a press conference with her Russian counterpart Sergey Lavrov.

"I would like to offer my condolences over the death of [UN] envoy Vitaly Churkin and the death of Alexander Kadakin, formerly an ambassador in Stockholm [who died on January 26, 2017]. They were both extremely skilled diplomats and excellent representatives for Russia," she said.

Lavrov said that Russia will remember Churkin as "an outstanding diplomat who died in the line of duty."

04:25 GMT

The Ecuadorian Representative to the UN, Horacio Sevilla Borja, referred to Churkin as a skillful diplomat who always stood by the core principles of the UN.

He was "truly a believer in the UN Charter, in the possibilities of the multilateral diplomacy, in the virtues of negotiations," Borja told RT. He noted that besides being a professional in his sphere, Churkin was a "very nice man" with versatile interests and "full of humor."

03:43 GMT

Former Serbian Foreign Minister Vuk Jeremic, who also served as President of the United Nations General Assembly in 2012-13, recalled his time working alongside Churkin as an "enormous privilege."

Russia's permanent envoy was "one of the greatest" diplomats in UN history with an outstanding knowledge of the organization and "it will be very difficult to fill his shoes," Jeremic told RT. Churkin's death is a "loss to the UN and world peace," he noted.

02:15 GMT

Condolences have also arrived from the UN Secretary-General Antonio Guterres, who praised Churkin as an outstanding diplomat. "Despite we served together for not so long, I very much appreciated the opportunity to work with him, and I will be greatly missing his insight, skills and friendship," Guterres said, as quoted by TASS.

01:31 GMT

The British ambassador to the UN, Matthew Rycroft, described Churkin as "a diplomatic giant and wonderful character."

Despite opposite views on key international matters, such as Syrian war and Ukrainian crisis, Rycroft wrote that "neither [of the issues] will be the same without Vitaly Churkin."

01:26 GMT

The former EU ambassador to Russia, Vygaudas Usackas, commended Churkin's diplomatic skills as that of the top class diplomat.

"My prayers with his family. We may have disagreed, but he was a high flyer," he wrote on Twitter.

01:25 GMT

Jamie Shea, NATO's Deputy Assistant Secretary General for Emerging Security Challengers, praised Churkin's record as Russia's ambassador to NATO, where he served from 1994 to 1998.

"At a happier time in the relationship between Russia and NATO, he knew how to build bridges and find common ground to enable mutual understanding and to maintain real dialog," Shea said, calling Churkin a "talented master of communication."

20 February 2017

23:15 GMT

The US ambassador to the UN, Nikki Haley, highlighted the deceased diplomat's professionalism as she conveyed her condolences.

"We did not always see things the same way, but he unquestionably advocated his country's positions with great skill," Haley said in a statement, describing Churkin as a "gracious colleague."

22:06 GMT

EU foreign policy chief Federica Mogherini joined senior officials from around the world in mourning the death of Churkin, noting that she personally appreciated the Russian diplomat's "vast experience and openness."

"With Ambassador Vitaly Churkin, the Russian Federation has lost one of its most eminent diplomats," Mogherini said in a statement, stressing that Churkin had played a "leading role" in the UN Security Council for over 10 years and was "an important interlocutor" on many issues of key importance to the EU, UN and Russia.