Russian ambassador to UN Vitaly Churkin dies day before turning 65
Vitaly Churkin, who served as Russia's permanent representative to the United Nations since 2006, "died suddenly" in New York, the Russian Foreign Ministry announced.
Churkin would have turned 65 on Tuesday.
The announcement "of the untimely passing away of Ambassador Vitaly Churkin this morning" was met with shock when it was delivered during a session at the UN headquarters.
"He was a dear colleague of all of us, a deeply committed diplomat of his country and one of the finest people we have known," a UN official who delivered the news to her colleagues said.
The moment of silence in Churkin's memory was announced at the UN.
President Putin has expressed his condolences to Churkin's family and to all Russian diplomats.
"He was an outstanding person. He was brilliant, bright, a great diplomat of our age," Russian Foreign Ministry spokeswoman Maria Zakharova told RT, adding that the news of Churkin's death was "completely shocking."
Churkin fell ill in his office at Russia's UN mission and was taken to Columbia Presbyterian Hospital, where he died Monday, AP reported, citing Russia's deputy UN ambassador, Vladimir Safronkov. The cause of death wasn't immediately known, the agency reported.
Vitaly was a formidable adversary, but always a friend. My heartfelt condolences to his wife, Irina, his family and the Russian UN Mission https://t.co/hLx2bfnZlj

— Susan Rice (@AmbassadorRice) February 20, 2017
"He has been such a regular presence here that I am actually quite stunned. Our thoughts go to his family, to his friends and to his government," Farhan Haq, deputy spokesman for the UN secretary-general's office said, as quoted by Reuters.
Churkin's former colleague, the former US ambassador to the UN, Samantha Power, wrote on Twitter she was "devastated" by the news, calling Churkin a "diplomatic maestro [and] deeply caring man who did all he [could] to bridge" the differences between the two powerful nations.
Devastated by passing of Russian UN Amb Vitaly Churkin.Diplomatic maestro &deeply caring man who did all he cld to bridge US-RUS differences

— Samantha Power (@SamanthaJPower) February 20, 2017
"He was a strong-willed, resolute, and dutiful person, who was admired by his colleagues and envied by his enemies," Russian Deputy Foreign Minister Sergey Ryabkov told RT.
Russia's UN Ambassador spared no effort and devoted his life and strength "to the fight for a brighter future for this world," Ryabkov said, adding that Churkin's death is "a great loss not only for diplomacy, but for the country in general."
The profession of a diplomat "has become much more hectic than it used to be in the past," Churkin said earlier this month in an interview with RT, which was one of his last. "It is stressful," he said.
"Unfortunately, the world has not become more stable than it used to be," Churkin told RT's Aleksey Yaroshevsky.
Absolutely devastated to hear that my friend & colleague Vitaly Churkin has died. A diplomatic giant & wonderful character. RIP

— Matthew Rycroft (@MatthewRycroft1) February 20, 2017
Before he was appointed to represent Russia at the UN in May 2006, the diplomat served as ambassador to Belgium, ambassador to Canada, and liaison ambassador to NATO and the Western European Union (WEU).
In the 2000s he was ambassador at large at Russia's Foreign Ministry, while in the early 1990s he served as the special representative of the Russian president to the talks on the former Yugoslavia.
From child actor to UN ambassador
Churkin was born on February 21, 1952 in Moscow and did well in school, excelling at English, taking acting classes and mastering speed skating.
His natural charisma led him to a brief career as a child actor and at the age of 11, he appeared in several movies, including the 1963 film "Blue Notebook" about Vladimir Lenin.
In 1974, Churkin graduated from the Moscow State Institute of International Relations and in 1981 obtained a Ph D in History. In addition to English, Churkin also spoke French and Mongolian.
In 1974, he joined the diplomatic service as a translator, where his language skills proved invaluable during the SALT-2 talks in Geneva. From 1979 to 1982, Churkin worked at the Soviet Foreign Ministry's department covering the United States. He was subsequently appointed Third Secretary at the Soviet Embassy in Washington.
From 1989 to 1990, Churkin served as press secretary to Soviet Foreign Minister Eduard Shevardnadze (who was later president of Georgia) before being promoted to the post of Director of the Foreign Ministry's Information Department. In 1992, Churkin became the Deputy Minister of Foreign Affairs under his university course mate, Andrey Kozyrev. From summer 1992 until October 1994, Churkin served as the Special Representative of the Russian President in the Balkans and took part in negotiations during the Bosnian conflict, during which time he also held regular briefings with foreign journalists.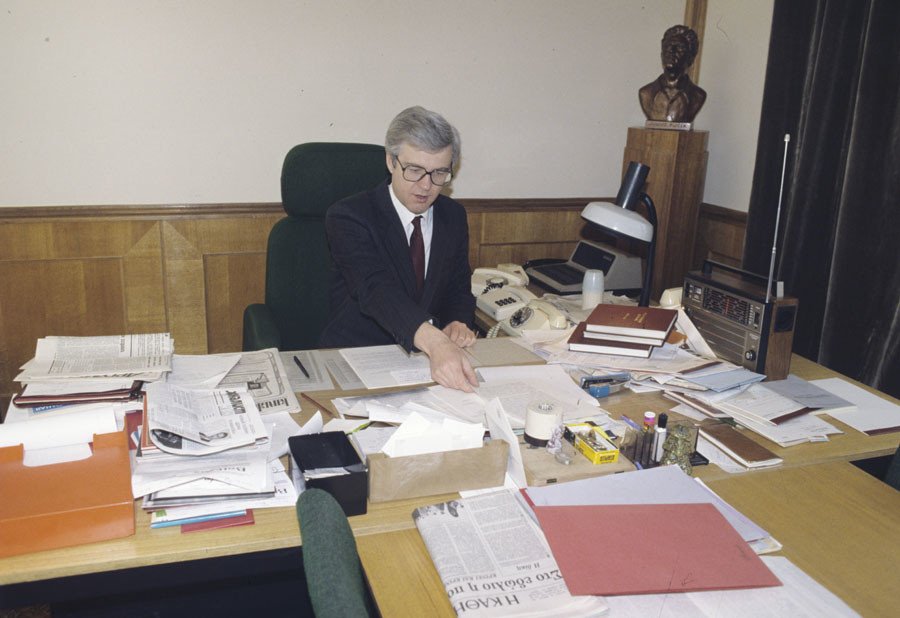 During the following years Churkin served as Russian ambassador to Belgium (1994-98) and to Canada (1998-2003). He then became Ambassador-at-Large for the Foreign Ministry, before finally becoming Russia's representative to the United Nations in April 2006.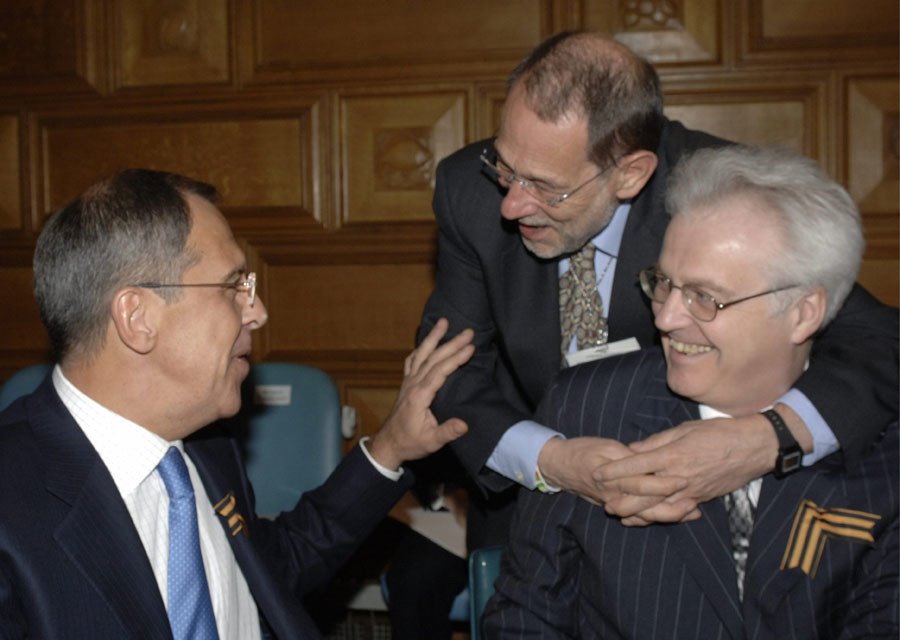 Over the course of his career, Churkin defended Russian interests on a number of contentious issues, including the disputed status of Kosovo as well as 2008 Russian-Georgian war and the Syrian conflict. He is survived by his two children, Anastasia and Maksim.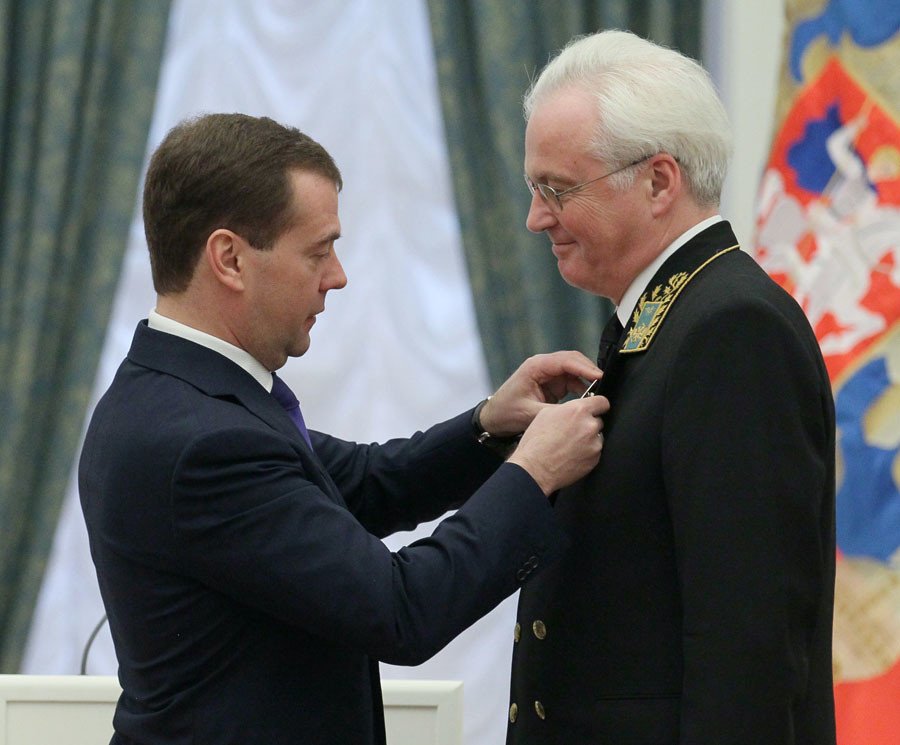 You can share this story on social media: