N. Korea denies man killed in Malaysia airport was Kim Jong-un's half-brother
Published time: 20 Feb, 2017 11:26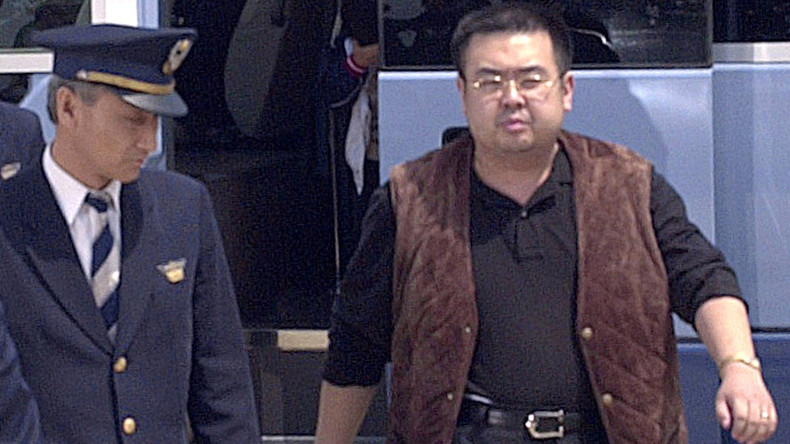 North Korea's envoy to Malaysia has denied that the man killed at Kuala Lumpur airport last week was the half-brother of North Korean leader Kim Jong-un, saying the Malaysian police's murder investigation cannot be trusted.
Monday's comment, which came hours after the CCTV footage of the purported attack emerged, was the first official statement issued by Pyongyang's representative on the murder of a man identified by Malaysian authorities as Kim Jong-nam, Kim Jong-un's estranged elder half-brother.
"It has been seven days since the incident, but there is no clear evidence on the cause of death and at the moment we cannot trust the investigation by the Malaysian police," the envoy said, as cited by Reuters.
"The embassy has already identified his identity named Kim Chol, a DPRK citizen, as mentioned in his passports," the statement added.
The video shows a woman approaching a man from behind and wiping his face with a cloth. The man – who is reportedly the North Korean leader's half-brother – died shortly afterwards, on the way to the hospital.
A North Korean man, a Vietnamese woman, and an Indonesian woman thought to be linked to the assassination have already been detained.
Malaysian police also said they are still looking for four other suspects, who are supposedly from North Korea.
Kim Jong-nam, who was an outspoken opponent of his brother, had been living with his second wife in Macau under China's protection, according to South Korea's intelligence agency.
Seoul openly accused North Korea of the murder in their statement on Sunday.