French woman fined €68 for leaving book in the street
Published time: 17 Feb, 2017 14:28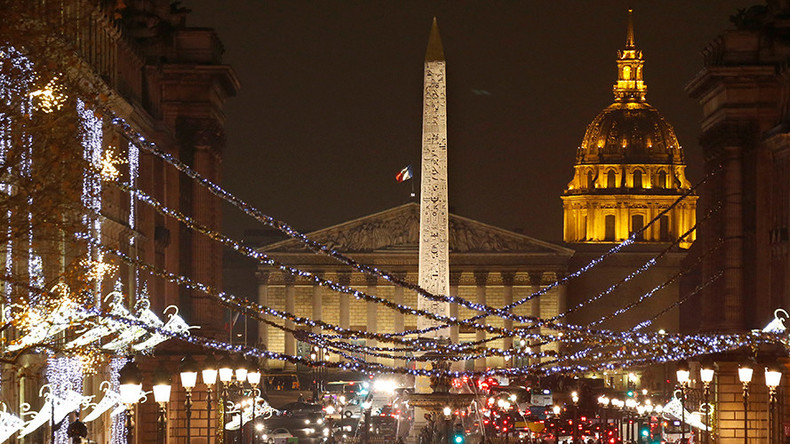 Book sharing took an unexpected turn in Paris, as a woman was fined €68 for leaving a book in the street. After she took her story to the media, the fine was cancelled.
Gwenaëlle wanted to share a book of political portraits that she didn't want, so she asked in a local bookshop of Barbes, Paris' 18th arrondissement, if they had a sharing unit.
Unfortunately for the woman, the store didn't have one, so Gwenaëlle decided to leave the book outside by the entrance.
"Because I didn't think I was doing anything wrong, I didn't look around before placing the book down. It turned out there was a patrol of municipal police right behind me," Gwenaëlle told France Bleu radio.
This special police unit was introduced in Paris by Mayor Anne Hidalgo in 2016, to prevent minor offences in the streets.
They asked Gwenaëlle if she had left the book by the store and she confirmed.
A few days later, the book lover found a €68 fine in her mailbox – the same amount one would have to pay for failing to clean up after a pet or throwing a cigarette butt on the sidewalk.
READ MORE: Amputee granddad fined £130 after authorities confuse 8mph mobility scooter for Porsche
"It's symptomatic of our time when everything is restricted to law without personal consideration. And this was simply a desire to share a book that was in good condition. Books like that are usually picked up by someone within five minutes," Gwenaëlle said in an interview with France Bleu.
After her story, which initially occurred on January 31, drew attention in the media, city hall responded on Thursday evening, saying they would cancel the fine.
"This is a mistake. Paris loves books, even more so, those who share them. We will cancel the fine."