EU must not let US push it to increase military spending – Juncker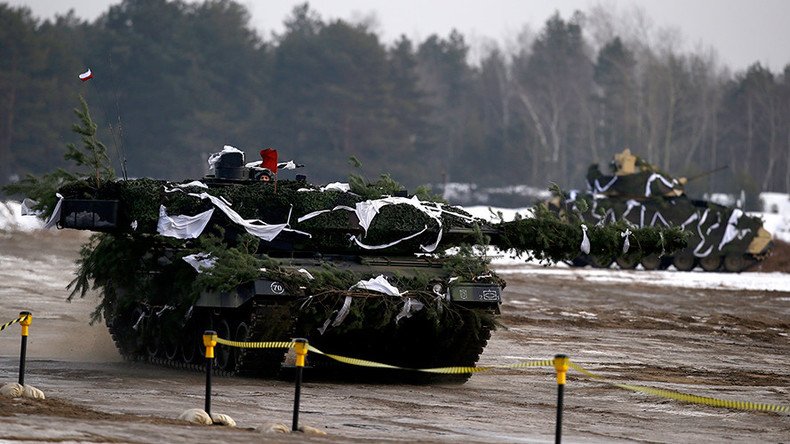 Europe mustn't be pushed by the US to increase its military spending, European Commission President Jean-Claude Juncker said. Modern politics is also about humanitarian assistance and development, not only "raising defence spending," he added.
"It [increasing military spending] has been the American message for many, many years. I am very much against letting ourselves be pushed into this," Juncker said, speaking on the sidelines of the international Munich Security Conference on Wednesday.
Juncker added that he does not like "our American friends narrowing down this concept of security to the military."
According to the EC president, a "modern stability policy" is made up of several parts.
"If you look at what Europe is doing in defence, plus development aid, plus humanitarian aid, the comparison with the United States looks rather different. Modern politics cannot just be about raising defence spending," he said.
"Europeans must bundle their defence spending better and spend the money more efficiently," he added.
READ MORE: Jean-Claude Juncker: 'We will need to teach Trump what Europe is and how it works'
His remarks came after US Secretary of Defense James Mattis warned NATO member states to increase military spending, otherwise Washington may "moderate" support for the alliance.
"America cannot care more for your children's future security than you do," Mattis told NATO defense ministers, Reuters reported on Wednesday.
"I owe it to you to give you clarity on the political reality in the United States, and to state the fair demand from my country's people in concrete terms," Mattis said.
"America will meet its responsibilities, but if your nations do not want to see America moderate its commitment to this alliance, each of your capitals needs to show support for our common defence."
In remarks published by the US Department of Defense, Mattis also said that "our community of nations is under threat on multiple fronts as the arc of insecurity builds on NATO's periphery and beyond."
In line with recent rhetoric, he mentioned Russia among the supposed threats – in particular, Russia's hackers and "aggressive actions."
"I am optimistic the alliance will adopt a plan this year, including milestone dates, to make steady progress toward meeting defense commitments in light of the increased threats that we all agree that we face," he added.
He gave the example of four EU states which have managed to meet the "two percent defense spending commitment" – the UK, Greece, Poland, and Estonia.
"These countries are leading by example, making real sacrifices," Mattis said. "All allies recognize that they are benefiting from the best defense in the world so I'm optimistic that all nations are on a steady path to reach the level of commitments made at the Wales and Warsaw summits."
This is not the first time Juncker has lashed out at the new US president. In November, the EC president fired a volley of criticism across the Atlantic, saying: "we will need to teach Trump what Europe is and how it works."
"I think we will waste two years before Mr. Trump tours the world he does not know… The election of Trump poses the risk of upsetting intercontinental relations in their foundation and in their structure," Juncker said, addressing students at a conference in his home state, Luxembourg.
You can share this story on social media: