Stolen radioactive material found in Malaysian apartment building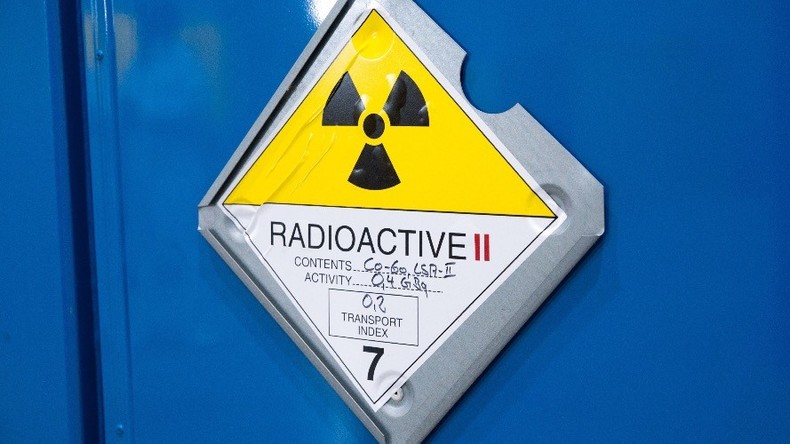 Iridium-192, a substance which can potentially be used in a dirty bomb, has been found at a Malaysian apartment complex prompting fears that residents there may have been exposed to the hazardous material.
South Klang district police said residents needed urgent health checks after two stolen radioactive canisters were found with their seals broken, exposing people to the dangerous substance.
A team designated to finding the radioactive scanners traced the canisters to the apartment building after learning that they had been sold from a scrap metal shop in Kampung Jawa on Friday.
The canisters were from a radioactive scanning device found in a rubbish bin during a search of Seri Era Apartment complex, in the Klang district, on Saturday.
READ MORE: Half-brother of N. Korean leader dead in Malaysia, reports claim he was killed
"They had disposed of the inner casings made of depleted uranium as well as the inner rods containing iridium-192 which emanates gamma ray," said the Atomic Energy Licensing Board's (ALEB) director Hasmadi Hassan.
Exposure to gamma rays can cause symptoms like dizziness, nausea, and vomiting.
Humans are capable of receiving 20 millisieverts of gamma rays a year, however, these canisters had the gamma ray capacity of up to 300 millisieverts per hour, according to the ALEB.
READ MORE: Malaysian Muslim authority says 'training & guidance' can reverse homosexuality (VIDEO)
By Sunday, police had arrested a group of eight men in connection with the radioactive material, which was reportedly stolen from a car belonging to a business that maintains the pipes of an oil and gas company.
Among the eight detained suspects were four employees of the oil and gas service company, said Klang Selatan police chief Assistant Commissioner Alzafny Ahmad.
You can share this story on social media: