Huge sinkhole swallows part of road in Vladivostok, Russia (AERIAL VIDEO)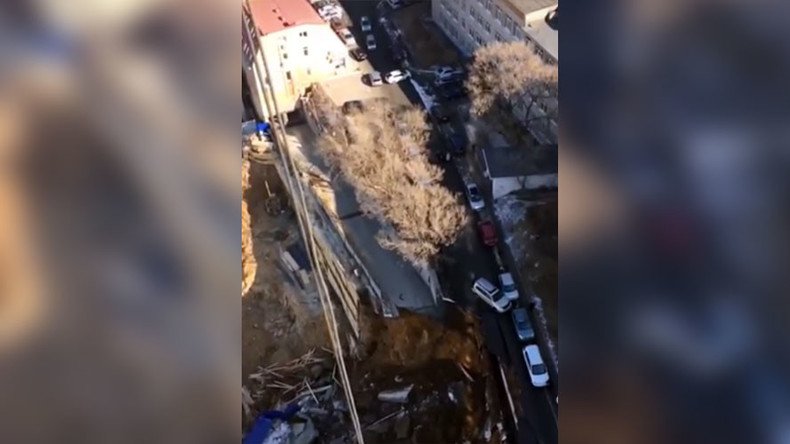 A vast sinkhole estimated to be 15 meters wide and 20 meters deep has caused a major road collapse in the city of Vladivostok in Russia's Far East.
The incident took place during excavation works while a building was being constructed, the local administration said on its website.
People at the nearby Seaside Regional Institute of Education Development were evacuated following the collapse. The collapsed part of the road was cordoned off by police.
"It all happened during a lunch break... We heard a loud noise and looked in the window – a concrete wall collapsed in the abyss [on the road]. Then a big sinkhole began to form on the road," an eyewitness told TASS.
"Regional rescue services have already been deployed to the sinkhole collapse site. According to the preliminary information, the depth of the sinkhole amounts to 20 meters while its width is 15 meters,"says the report on the incident, published on the regional administration's website.
The incident is currently under investigation, Vladimir Miklushevsky, the governor of the Primorsky Krai region said.
No one was injured in the incident, according to administration and emergency services.
Calculation errors may be among the reasons for the road collapse, the regional construction watchdog said.
You can share this story on social media: