Netanyahu slaps NZ & Senegal with indefinite recall of envoys over UN settlement vote – reports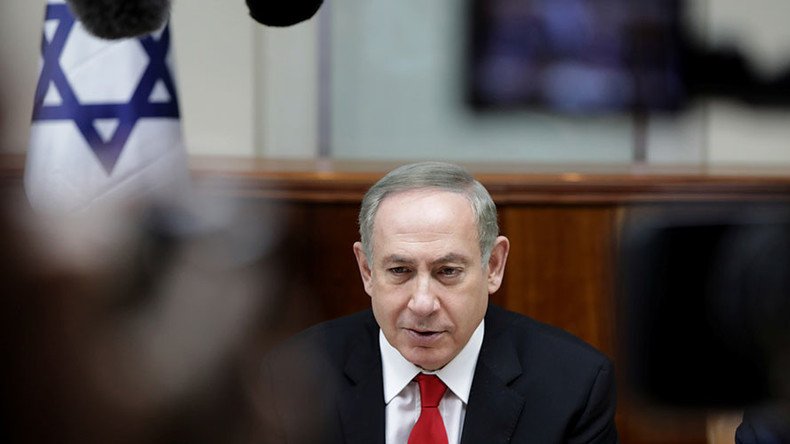 Almost two months since the UN Security Council decried Israel's settlement policy in a strong-worded resolution, Benjamin Netanyahu decided not to send ambassadors back to its co-sponsors, New Zealand and Senegal, the Times of Israel reports.
Citing a "senior source intimately familiar with the issue," the outlet reported that the Israeli PM decided to go for the symbolic move, which will inevitably result in deterioration of already strained relations, this week.
The move will come as an extension of diplomatic fallout from the UN resolution 2234 that condemned Jewish settlements in the occupied Palestinian territories as a "flagrant violation under international law."
The document, passed by the UN Security Council on December 23, was co-sponsored by New Zealand, Senegal, Venezuela and Malaysia. In the immediate aftermath of the vote, which prompted fury among Israeli authorities, Netanyahu recalled Israel's ambassadors to New Zealand and Senegal for consultations.
In the run-up to the landmark vote, Netanyahu took a belligerent tone, calling the resolution a "declaration of war" as he asked New Zealand's foreign minister to withdraw support from the document.
READ MORE: 'Stop Israelis from these crimes': Palestine demands international action over settlements law
"If you continue to promote this resolution, from our point of view it will be a declaration of war. It will rupture the relations and there will be consequences," the Israeli leader allegedly warned Murray McCully over the telephone.
Egypt, which initially presented the resolution on behalf of Palestine, pulled out of sponsoring the draft after Egyptian President Abdel Sisi reportedly was pressured to do so by Netanyahu.
However, neither of the four co-sponsors of the second draft changed their stance and the resolution was approved with 14 members of the UNSC voting in favor and the US abstaining.
Following the vote, Israel suspended millions of dollars in funding to UN bodies "especially hostile" to Israel and ordered reevaluation of all contracts with the UN. Several planned meetings with top officials from China, the UK and Ukraine were canceled.
In retaliation against Senegal, Israel also canceled all its foreign aid programs in the country.
However, since then Netanyahu appeared to soften his stance. Last week, he flew to the UK for a meeting with the British PM Theresa May, although London was among those who backed the resolution.
While no official comment on the issue has been provided by Netanyahu's office, the Israeli Foreign Ministry said "no decision to downgrade diplomatic relations with Senegal and New Zealand" is on the table.
You can share this story on social media: