Pakistani woman dies in fake exorcism after being brutally tortured by 'healers'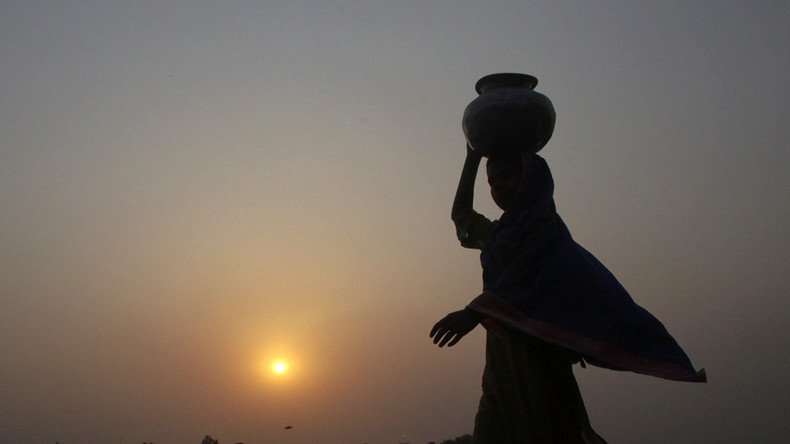 A woman in Pakistan has died during a fake exorcism, after her 'healers' tied her upside down to a tree, beat her with sticks, and fanned her with smoke and heat.
The incident began after Soraiya Begum, a resident of Dera Ghazi Khan, in Punjab province, began talking to herself.
Her unusual behavior led her husband to believe she had been possessed by 'djinns,' evil spirits described in Muslim mythology.
In an effort to fix the situation, the man contacted people who claimed to be 'pirs,' a word used to describe Muslim saints or holy men. The men said the woman was in need of an exorcism.
But instead of healing the man's wife, the so-called pirs began a ritual which ultimately led to her death.
That ritual involved tying the woman to a tree and beating her with sticks before hanging her upside down and fanning her with smoke and heat, Geo TV reported.
On seeing the brutality, Begum's husband tried to step in and stop the exorcism, although the pirs paid no attention to his pleas.
Begum was pronounced dead upon arrival at a nearby hospital. Her husband has filed a complaint with police, who say they are conducting raids in a search for the men.
Dr. Mohammad Sultan, head of the department of psychiatry at Khyber Medical College Peshawar, told Geo TV that the woman was likely suffering from schizophrenia.
"It is sad that ignorance still prevails in our society about treatable medical conditions where people live normal lives if given the proper medical attention they require," he said.
Sultan went on to add that he "cannot understand" why people go to so-called faith healers rather than taking advantage of qualified psychiatrists who offer free treatment in the area.
The doctor said that people claiming to be pirs "take advantage of the lack of literacy and prey on the ignorant."
It's not the first time that Pakistan's self-proclaimed faith healers have made headlines in the country. Last year a teenage girl died after being tortured and raped during a fake exorcism. The teen was brought to a so-called pir by her mother, who wanted her "psychosis" to be cured so she could receive more marriage proposals, the Deccan Chronicle reported.
A mother and daughter were also killed by a fake pir in 2015, after they were taken to the alleged faith healer by a family member who wanted to rid their bodies of ghosts, Pakistan media outlet The News reported at the time. The false pir allegedly locked them in a room after burning a fire, causing them to suffocate. The women were actually suffering from gastroenteritis, according to autopsy reports.
You can share this story on social media: