US backed Russian-language channel launched in Prague to spread 'alternative' views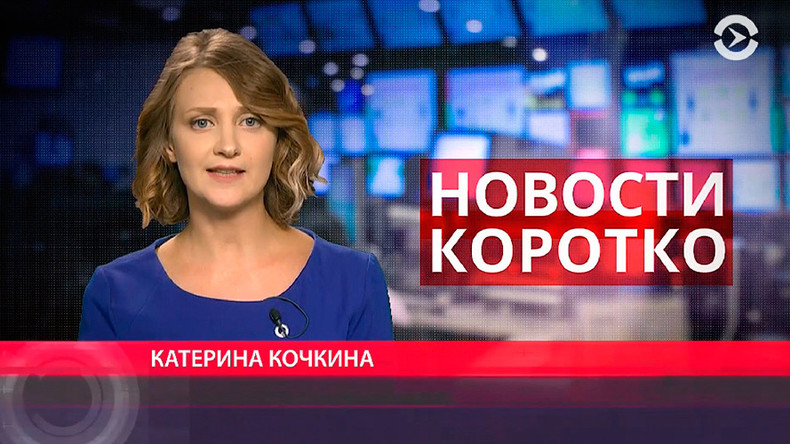 A 24/7 news channel launched by the US-backed Radio Free Europe/Radio Liberty and Voice of America has started broadcasting from the Czech Republic to offer "an alternative to disinformation" in Russia and neighboring countries.
Called "Current Time," it is available via cable, satellite and digital platforms, aiming at Russian speakers in Russia and its neighbor nations such as the Baltic states, Ukraine and a range of countries in central and eastern Europe.
The channel was launched Tuesday and is a joint project of Radio Free Europe/Radio Liberty (RFE/RL) and Voice of America (VOA), which are both funded by the US Congress.
"We are trying to be objective and allow all parties to speak out, offering a full spectrum of opinions and comments on debatable issues. We pay special attention to issues that are overlooked by the official media of various countries," the Current Time website states as its mission.
Current Time executive editor Kenan Aliyev told Reuters that he believes "our objective and balanced channel will serve as an alternative to disinformation and lies that sometimes we see coming from Russian state-sponsored outlets."
He noted that the new TV channel is not "a counterpropaganda at all" since it delivers "an open platform for anyone who wants to engage in a civilized discussion."
According to Aliyev, Current Time has about 100 editorial staff at RFE headquarters in the Czech capital and correspondents in the field. The channel's website says its reporters work in Russia, Ukraine, Azerbaijan, Georgia, Kyrgyzstan and other nations.
In 2016, the digital unit of the Current Time network, which has been up and running for a quite a while, has garnered more than 160 million views on YouTube, Facebook and Twitter, as well as Russia's most popular social network VKontakte, RFE/RL said in a statement.
READ MORE: Sunday Times 'propaganda' probe targets RT advertisers, misquotes MP
With over 60 years on air, RFE/RL is among the oldest state-funded media outlets in the world. It broadcasts 26 languages and had an annual budget of over $108 million in 2016. The money comes through the Broadcasting Board of Governors, a media mastodon that funneled another $218 million to VOA, the other partners in the Current Time project, in 2016.
The channel was established as part of the Western effort to counter alleged disinformation by the "Russian state-sponsored outlets."
READ MORE: EU expands task force aimed at combatting alleged Russian propaganda
RT, an autonomous and non-commercial news outlet, has been particularly singled out lately by the US intelligence community for allegedly trying to affect the US presidential election through covering third-party debates, giving voice to opponents of fracking and other journalistic work.
You can share this story on social media: