Russian scientists to teach mice, hamsters & dogs to breathe underwater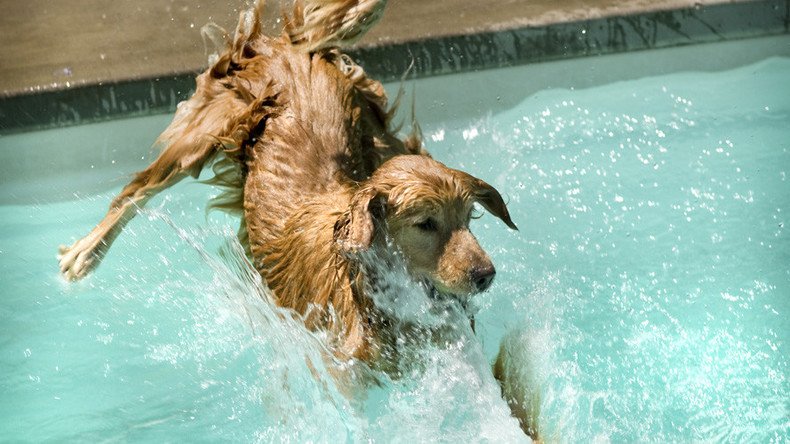 Russia's Foundation for Advanced Research is opening a laboratory in Moscow to conduct 'liquid breathing' tests with animals, in the hope of applying the results to human medicine and the development of emergency evacuation technology for submarine crews.
Liquid breathing involves using biomedical technology to ventilate the lungs of air-breathing organisms with an oxygen-rich liquid.
The technology "allows the animals to breathe underwater and stay there for long periods of time," the Foundation for Advanced Research (FAR) press service told Izvestia newspaper.
Mice, hamsters and dogs will become test subjects during the study, the scientists told the paper.
During the liquid breathing experiments, "the lungs of the animal are filled with a special liquid, after which it's immersed in water for a period of time. After the test, the animal is examined and then it remains under supervision for prolonged periods of time" to study the long-term effects of the technology, FAR said.
Such tests have already been carried out successfully, with a dachshund that experienced liquid breathing two years ago still alive and well, and being looked after by one of the foundation's employees.
The current studies are based on scientific and technological developments achieved in Russia in the 1980s and '90s, as part of a program to create a new class of gas-transporting environments for artificial blood.
"The laboratory's staff will be carrying out an in-depth research and improve the experimental technology of liquid breathing in the interests of biomedicine. The most important scientific task is to study the effect of various oxygen-carrying substances on the gas exchange and other functions of cells, tissues and organs of mammals," the press service said.
If the liquid breathing experiments prove successful, the technology will then be tested on humans, the foundation added.
According to FAR, the research could lead to wide-ranging improvements in medicine, particularly in the field of the treatment of various lung diseases.
"We're talking about thermal and chemical burns; underdevelopment of the lungs in premature babies; chronic obstructive pulmonary disease, infectious and other serious diseases, as well as sub technologies to accompany complicated surgeries," project head Anatoly Bal told Izvestia.
READ MORE: Scientists find novel, faster way to farm algae for renewable biofuel
Another important task for the laboratory will be the development of technology for the emergency evacuation of submarine crews from deep water using liquid breathing.
The Foundation for Advanced Research was established by the Russian government in 2012 to promote scientific inquiry in the interests of security and national defense.
READ MORE: Feisty fish pee to convey aggression to rivals – study
It's tasked with the development of innovative technologies to be used in military, technological and socio-economic areas.
You can share this story on social media: