Egyptian Christians given same paid leave for pilgrimages as Muslims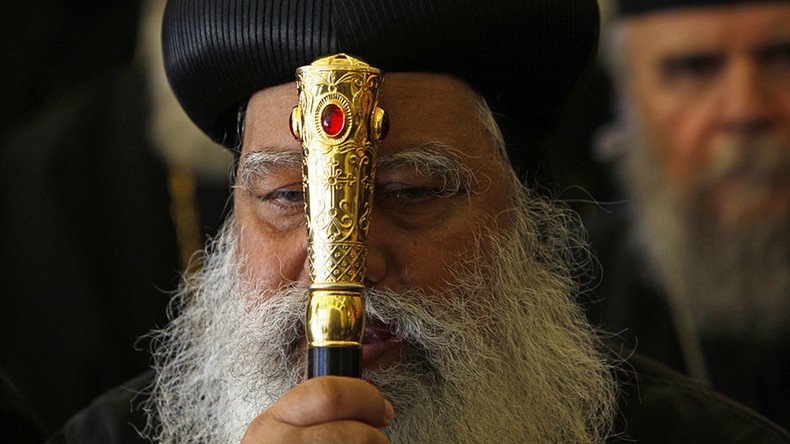 Egypt's High Constitutional Court has ruled that Christian civil servants should be entitled to the same rights as Muslims, who receive a stipend to go on the Hajj.
"The ruling is a major step towards full citizenship rights for Egyptian Christians," Naguib Gabriel, a lawyer who waged a three-year legal battle to win the decision, told national daily Ahram.
The judges announced on Saturday that the allowance established in 1978 for a one-off visit to Mecca and Medina unconstitutionally excludes Christians. Egypt's current constitution, which was approved in a referendum in 2014, is relatively secular compared to the Muslim Brotherhood-authored document it replaced, and stipulates equal rights for all religions.
Over ten percent of Egypt's 93 million people are estimated to be Christians, most of whom are adherents of the Orthodox Coptic tradition, which has its own head, Pope Tawadros II.
Obstacles to pilgrimages remain, however, as in 1980 Pope Shenouda forbid the sect's adherents from visiting Jerusalem in order to protest Israel's occupation of Palestinian lands, including the holy city itself.
"The Coptic Church does not forcibly prevent Coptic citizens from travelling to Jerusalem, instead its ban is considered as a 'tradition' that morally all Coptic citizens should follow," Coptic activist Nader Shokry told Daily News Egypt.
In recent years, observance of the informal ban has become looser, however, and many Copts have chosen to visit Jerusalem privately. In 2015, Tawadros II himself attended the funeral of a Coptic archbishop in the holy city, though the first official visit to Israel by the head of the denomination since 1967 proved to be controversial at home.
For this reason, it remains unclear if Copts employed in Egypt's vast government apparatus will have the means or application to officially demand leave for a pilgrimage. However, even if the legal victory remains largely symbolic, it is a landmark moment for the country's religious minority, which feared for its status following the ascent of Islamists in the aftermath of the Arab Spring in 2011.
You can share this story on social media: