Russia disagrees with Trump labeling Iran 'number one terrorist state'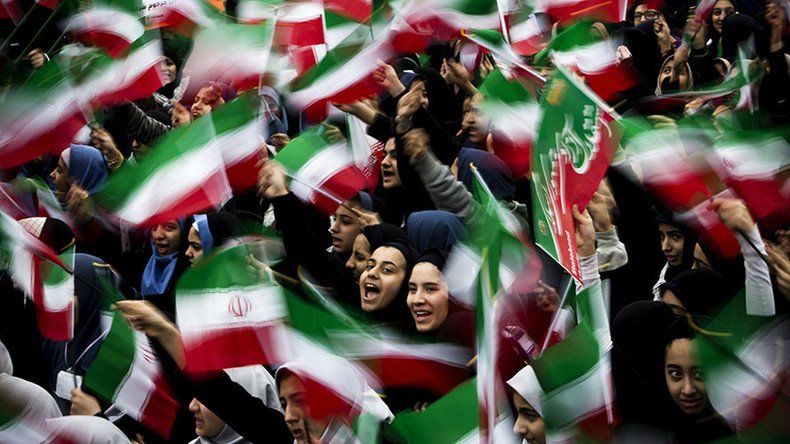 Russia disagrees with a remark recently made by US President Donald Trump's that branded Iran as "the number one terrorist state," Kremlin spokesman Dmitry Peskov said, citing partnership between Moscow and Tehran.
"We do not agree with the definition," Russian presidential spokesman Dmitry Peskov told reporters on Monday. "All of you know that Russia enjoys warm relations with Iran, we do cooperate on a range of issues, and we do appreciate our economic ties which, we hope, will go further," he added.
In the first part of the interview with Fox News host Bill O'Reilly, which was published on Sunday, Trump said "they [Iran] have total disregard for our country, they're the number one terrorist state, they're sending money all over the place and weapons."
The West has accused Tehran of supporting various Shia groups in the Middle East, including the Lebanese Hezbollah, the Palestinian group Hamas, and the Houthis in Yemen.
Earlier in February, one day after the White House imposed new sanctions on Iran in response to a ballistic missile test, US Defense Secretary James Mattis called Tehran the world's "biggest state sponsor of terrorism."
"It's no secret for anyone that Moscow and Washington hold diametrically-opposed views on many international and regional policy issues," said Peskov. "Meanwhile, it can't be and should not be an obstacle when it comes to forging normal communication and pragmatic mutually-beneficial relations between Russia and the US."
A meeting between Russian President Vladimir Putin and his Iranian counterpart, Hassan Rouhani, is currently being arranged, Dmitry Peskov also said on Monday.
"Such contacts are being prepared. We'll inform you of the possible date in due time," Peskov said when asked if a meeting with the Iranian president was on Putin's schedule.
Earlier on Monday, Russia's ambassador to Iran, Levan Dzhagaryan, told RIA Novosti that "Rouhani's visit [to Russia] is expected to take place in late March."
"During the talks with the Russian leadership, [the sides] will discuss the main aspects of bilateral relations concerning the political and trade and economic sectors. Aside from this, attention will be paid to the most urgent issues on the regional agenda, such as the situation in Afghanistan, the Caspian problem, and the Nagorno-Karabakh conflict," Dzhagaryan said.
The Syrian issue will also "take up significant space in the agenda of negotiations," the ambassador added.
Russian Foreign Minister Sergey Lavrov echoed the Kremlin's statement, stressing that Tehran takes an active part in fighting Islamic State (IS, previously ISIS/ISIL).
"Iran has never been complicit in any links to IS or Al-Nusra Front whatsoever," the minister said.
"Moreover, Iran contributes to combatting IS. We have long advocated the idea of creating a unified anti-terrorist front. I am convinced that Iran must be part of our common effort if we evaluate potential contributors to such an alliance objectively," Lavrov said.
During his campaign, Trump also promised to "dismantle the disastrous [nuclear] deal with Iran," which the Obama administration considered among its main foreign policy achievements.
However, Russian Deputy Foreign Minister Sergey Ryabkov warned that revision of the agreement reached in 2015 by Tehran and the P5+1 powers (China, France, Russia, the United Kingdom and the United States, plus Germany) would be a dangerous move.
"I will give to the US colleagues a very simple piece of advice: do not try to fix the thing that is not broken. If someone tries to rewrite the [nuclear] agreement, he will open a Pandora's box... It seems that it would be just too risky to make an attempt to launch a new process on such a significant issue and to seek new agreement terms," Ryabkov told Security Index magazine.
The diplomat stressed that in his opinion the US administration has no plans to completely withdraw from the nuclear deal, but will still maintain its critical position towards it.
You can share this story on social media: